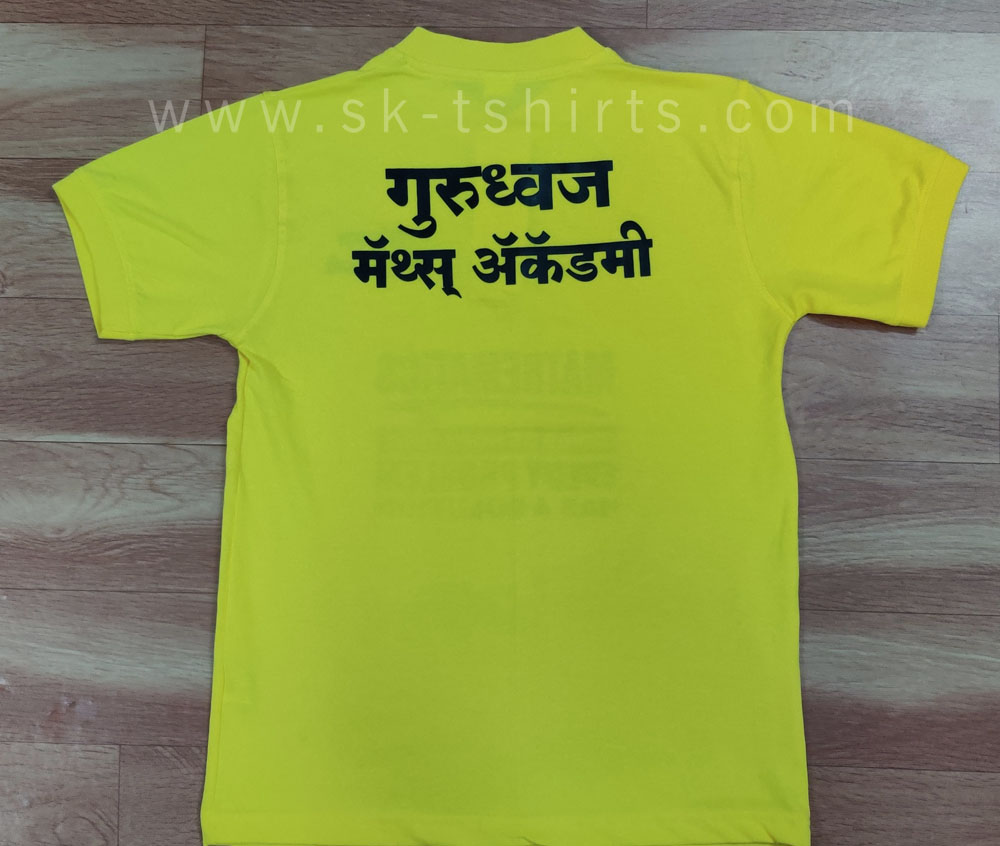 SK Tshirts, are the Best corporate t-shirt manufacturer in Tirupur. They make corporate, uniform, alumni reunion, get together (GTG) t-shirts in all styles and qualities.
They make custom tshirts and deliver all over India and abroad.
All styles of tshirts like polo tshirt as shown above or round neck tshirts can be made as per the requirement of the group. Meet name, logo,names etc can be printed or embroidered as per the design.
The above henley style polo tshirt in Lemon yellow color, in 240 GSM cotton bio-wash material, were made for a tuition centre based in Jamner, Maharashtra. The name and logo has been printed/embroidered at the front and at the back it was printed.
The price range varies from Rs.150/- each to Rs.300/- each depending upon the fabric, style and printing work.
For details please mail: info@sk-tshirts.com
or Call: 99945 55774