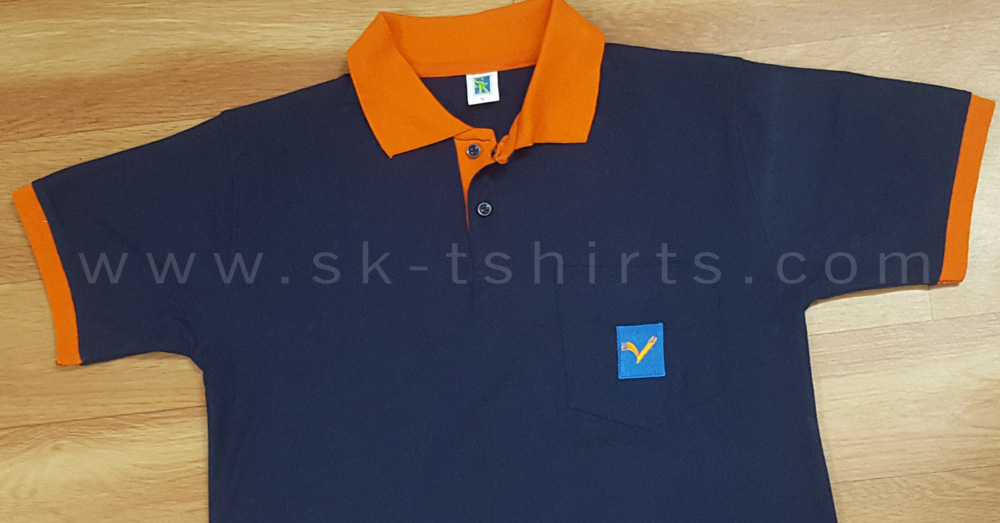 SK Tshirts are the best quality uniform polo tshirt manufacturer and supplier based in Tirupur in Tamilnadu and these tshirts are delivered in Chennai, Bangalore, Kerala, Telangana, Andhra Pradesh, all over India and exported abroad also.
They make all styles of tshirts with custom printing as per the design of the customers.
This uniform tshirt in poly-cotton was made for the workers of Visokaa Engg Pvt Ltd in Chennai. Company logo has been embroidered on the front pocket and at the backside, name of the company has been printed by plastic or rubber printing to give that bright and colourful looks.
The price starts from Rs.200/- each depending upon the quantity, quality of tshirt and print designs.
For more details check out our Website and
for more images of tshirts check our Facebook page
or mail: info@sk-tshirts.com
or Call: 99945 55774