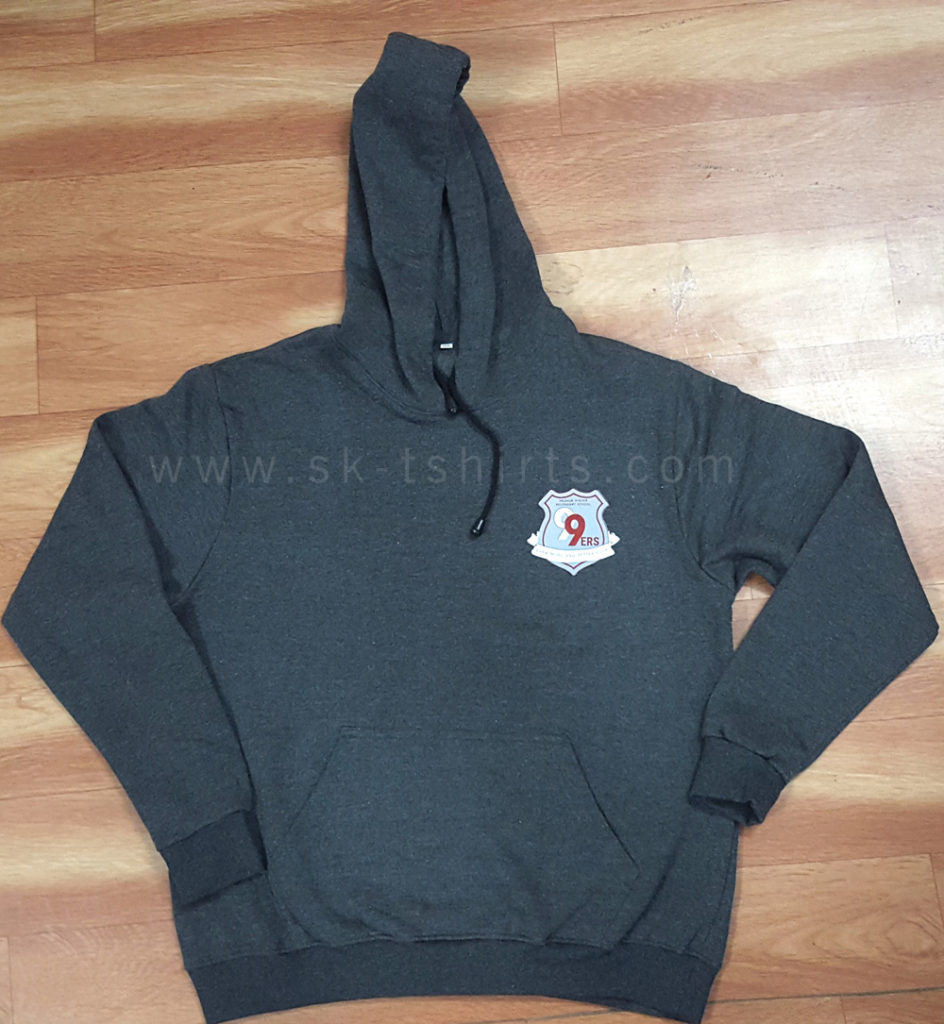 Custom made hoodies as per your design are made and delivered at Bangalore, Chennai, Delhi, Mumbai, Pune , Nagaland, Assam, Sikkim and also through out India and exported to other countries also.
The attached pullover/ hoodies were made for 'MEZHUR Higher Secondary School' in Nagaland for their 99 Years Celebrations.
They are made of charcoal melange fabric and stitched perfectly at our state of the art factory at Tirupur in Tamilnadu.
All styles of hoodies can be made in all basic colors like Navy Blue, Black, Charcoal mélange, Grey mélange, Maroon etc.
The price ranges from Rs.350/- each to Rs.450/- each depending upon the quantity, style, print design etc.
For more details, check out our Website and
For recent updates and images/pictures of tshirts, visit our Facebook page
And mail: info@sk-tshirts.com
or Call: 99945 55774