SK Tshirts are hooded tshirt manufacturer making all types of hooded tshirts, hooded sweat shirts, hooded pullovers, tshirts etc and deliver at Chennai, Bangalore , all India and export abroad also.
These tshirts with hood are made in normal cotton fabrics in 150 GSM, 180 GSM and 200 GSM and also in cotton brushed fleece fabrics in 330 GSM. The logo name of the company event etc can be printed or embroidered on them as per the requirements. All color tshirts are available – white, black, red, blue , green, grey etc.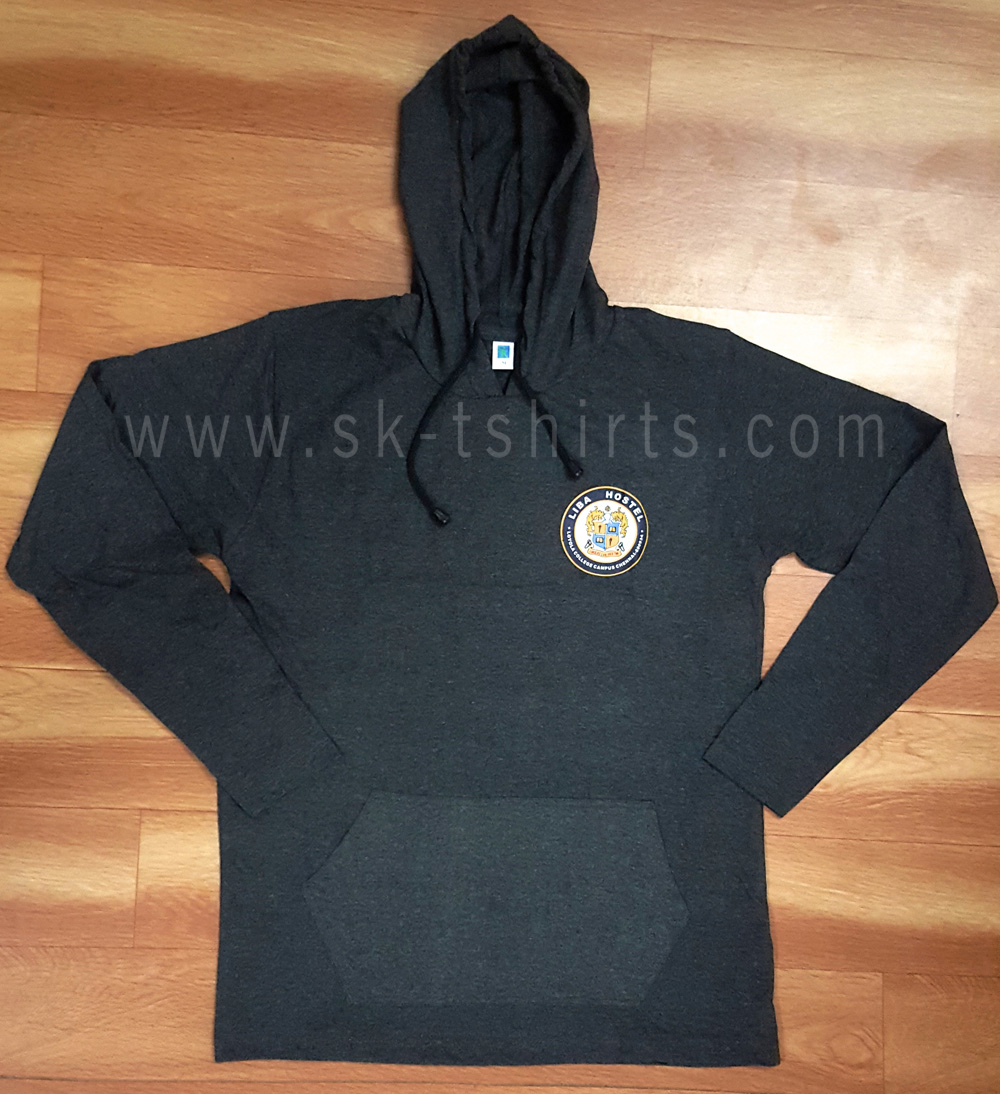 The hooded tshirt shown in the picture was made in cotton in charcoal grey melange color in 180 GSM bio-washed fabric for the 'LIBA' (Loyola Institute of Business Administration, Chennai) hostel day celebrations. The LIBA logo has been printed on the tshirt. It has two kangaroo pockets in the front.
For more details check out our Website  and
for more images of tshirts check our Facebook page  
or mail: info@sk-tshirts.com
or Call: 99945 55774