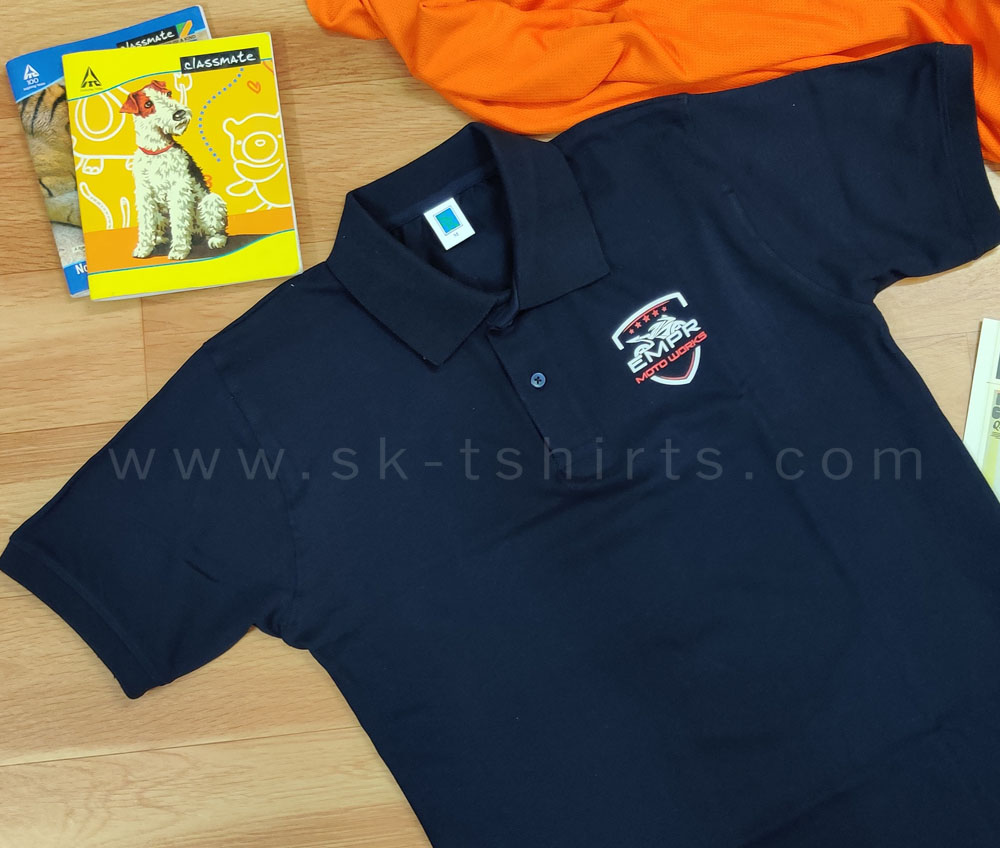 Sk Tshirts is the best manufacturer of custom t-shirts with printing of logo or name based in Tirupur in Tamilnadu who specializes in t-shirts of all style, colors and qualities.
The above collar t-shirts in Navy Blue color were made for 'Emperor Motors, a car service centre in Coimbatore for their workers uniform. This is made of 100% Cotton 220 GSM fabric with the design rubber printed. At the front company's logo was printed and at the back full name of the company was printed.
What is the minimum order quantity?
They take orders from 100 pieces for t-shirts and 200 pieces for masks onwards and deliver on time every time.
Delivery available at my place?
Delivery at Chennai,Bangalore, Hyderabad, Trivandrum, Cochin, Coimbatore, Madurai, Trichy, Tirunelveli, Thoothukudi and all over India. They can be delivered anywhere in India by courier or India postal services. Also export to other countries like Singapore, Malaysia,Dubai, Qatar, UAE etc
Please call 99945 55774 or mail: tshirtshopping@gmail.com