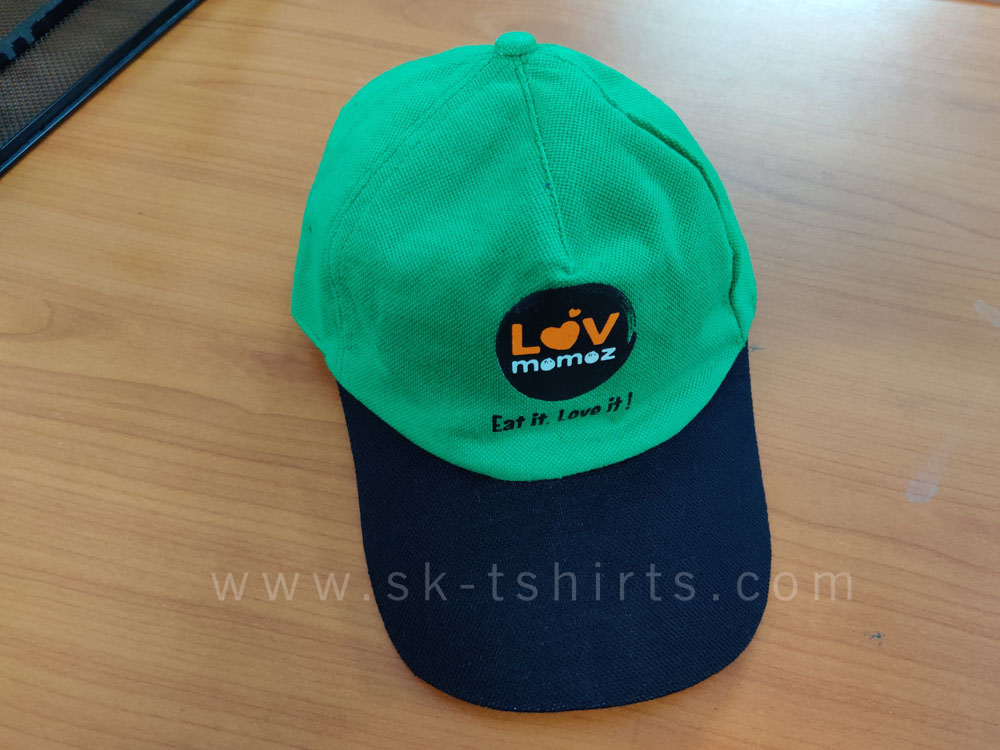 Order Custom Made cotton caps with SK Tshirts, who are one of the best tshirt and caps manufacturers having their own factory at Tirupur in Tamilnadu.
Plain or blank caps or with custom printing or embroidery in cotton and polyester fabric in all colors can be made at very cheap rates suitable for all occasions like sports day, get togethers, alumni meets etc. and events.
The above Green color Cap was made for a restaurant ' Lov Momoz' based in Odisha for their staff uniform. They made Tshirts also in same color combination – green and black. The logo of the restaurant has been printed on the tshirt and caps.
Caps in all colors like white, black, blue, red, grey etc can be made.
Delivery: all over India
Rates from Rs.70/- to Rs.150/- depending upon quantity, quality etc.