We are play school uniform manufacturers and suppliers based in Tirupur and supply to Chennai, Bangalore and all over India.
Play school uniforms – t-shirts and shorts, t-shirts and full pants, t-shirts and skirts – can be made in good cotton material or in poly-cotton matty fabrics for the young children. They can be manufactured in all bright colors and patterns like any international school uniforms.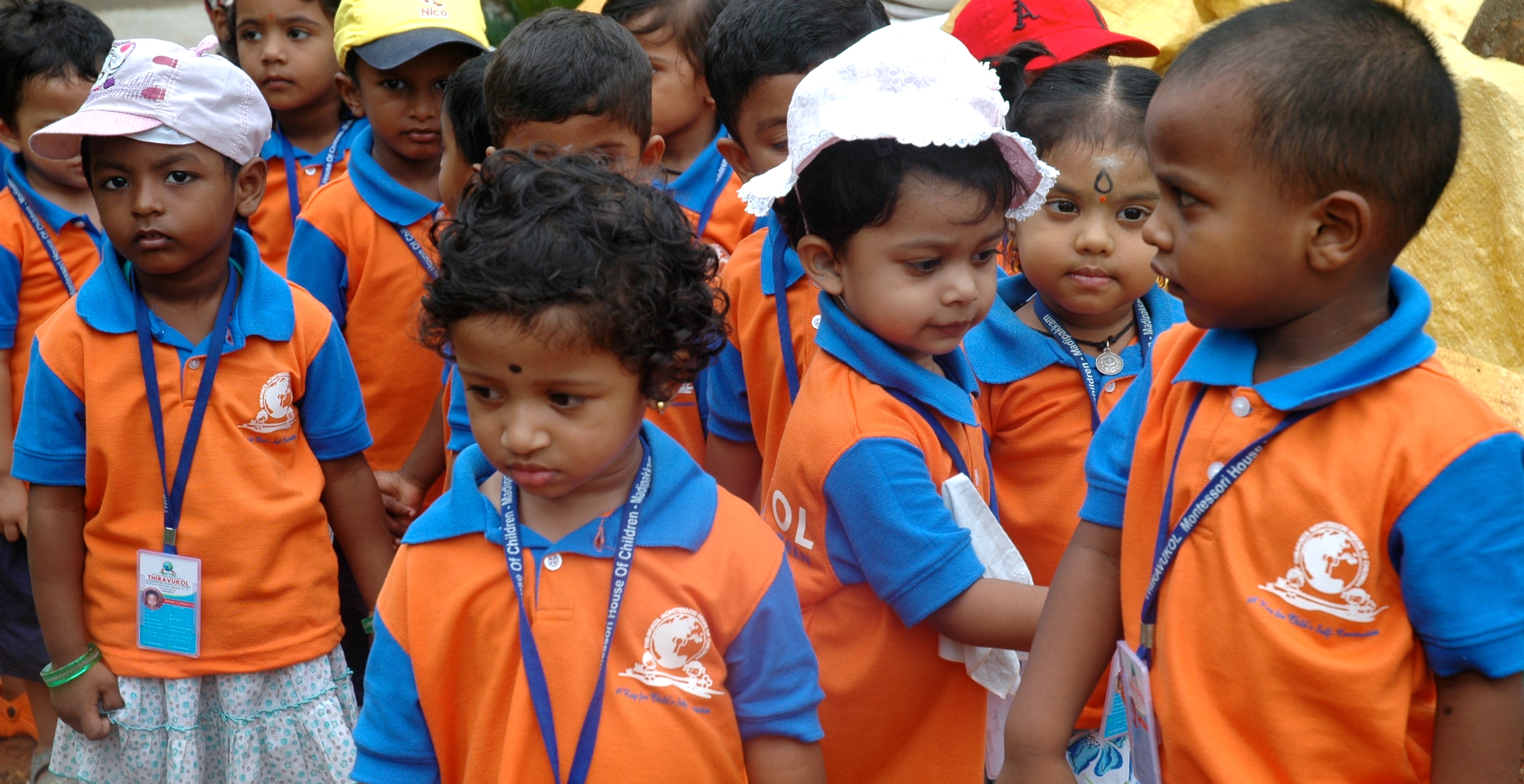 This t-shirt was made for 'Thiravukol' play school in Chennai. It has been made of poly-cotton matty material for comfort as well as long life. The school logo and name has been printed in front and back of the t-shirt.