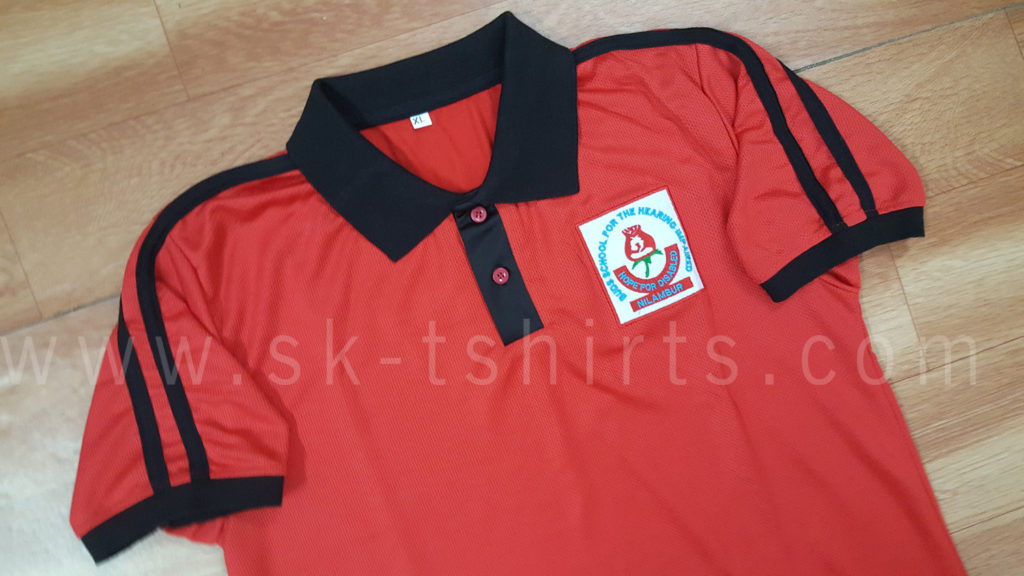 Sk Tshirts are the top school uniform tshirts shorts skirts manufacturer having own factory at Tirupur. They are delivered at Chennai, Bangalore, Trivandrum, Hyderabad, Telangana, Kochi and all over India and abroad.
They can be made in cotton, poly-cotton and polyester fabrics.
The above School Uniform t.shirt was made for 'Buds School for the hearing impaired' in Nilambur, Kerala.
These sports t.shirts are made of polyester jersey honey comb material which is very light and comfortable for the kids.
They can play around with these t.shirts as the body sweat evaporates through the holes in the fabric leaving the tshirt always dry and airy.
The school logo was embroidered in the front and the school name printed at the backside.
For more details check out our Website and
for more images of tshirts check our Facebook page
or mail: info@sk-tshirts.com
or Call: 99945 55774