We are School uniform tshirt manufacturer from Tirupur and these school t-shirts are supplied to Chennai, Mumbai, Bangalore, Delhi, Pune and all over India.
Matty polo t-shirts, matty collar t-shirts with school logo and name printing are made as per the school requirements. The logo can also be embroidered.
100% Cotton, poly-cotton, polyester jersey materials are used for making these school uniform t-shirts.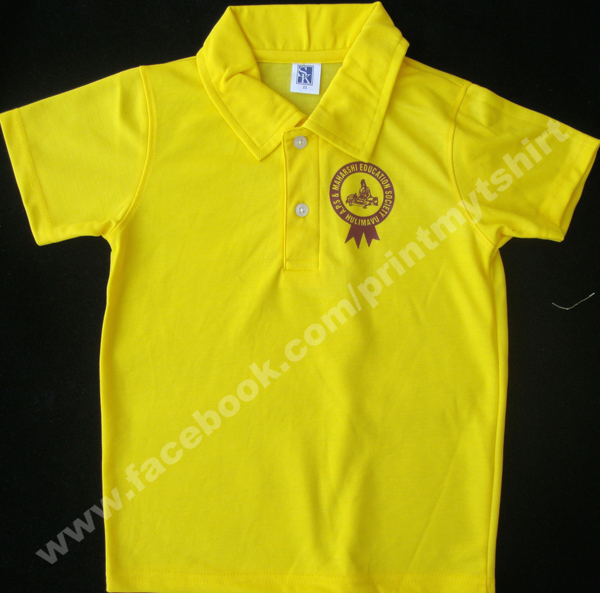 This collar tshirt is made for Maharishi Education Society, Bangalore. And is made of polyester jersey material and the school logo was printed.