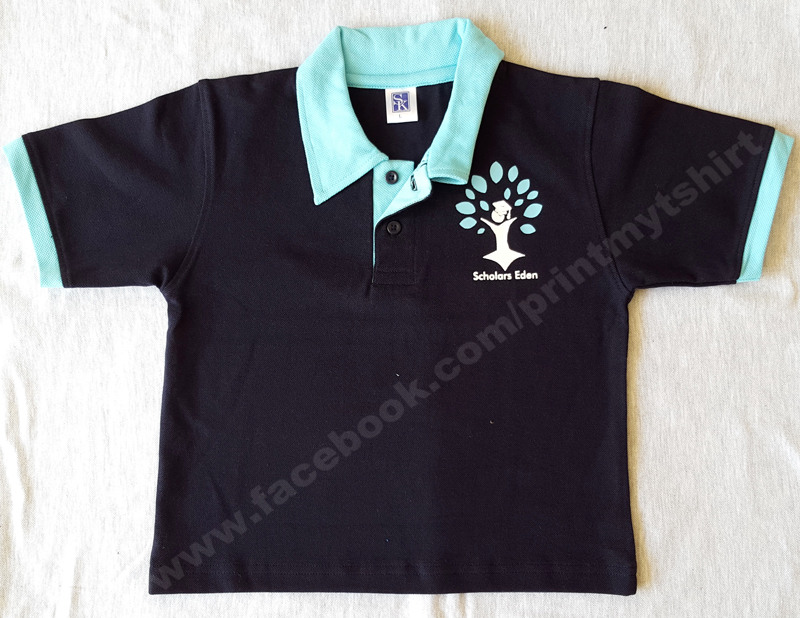 SK Tshirts are one of the best in making school uniform tshirts in Tirupur of Tamilnadu Delivery in Kerala, Chennai, Bangalore, Delhi, Hyderabad, Mumbai, Pune, Assam, Nagaland and all India. And exported to many countries like Singapore, Malaysia, Dubai, UAE, Qatar, Oman etc.
They make all kinds of school tshirts, shorts, skirts, pants, sport wear, sports jerseys, track pants etc in all materials – cotton matty, jersey polyester, super poly fabrics.
The rate starts form Rs.100/- each depending upon the style, fabric, quantity etc.
The above tshirts were made for the 'Scholars Eden' school in Vellore of Tamilnadu. This was made of cotton material and the logo and school name printed on the chest.
For more details check out our Website
and for more images of tshirts check our Facebook page
or mail: info@sk-tshirts.com
or Call: 99945 55774