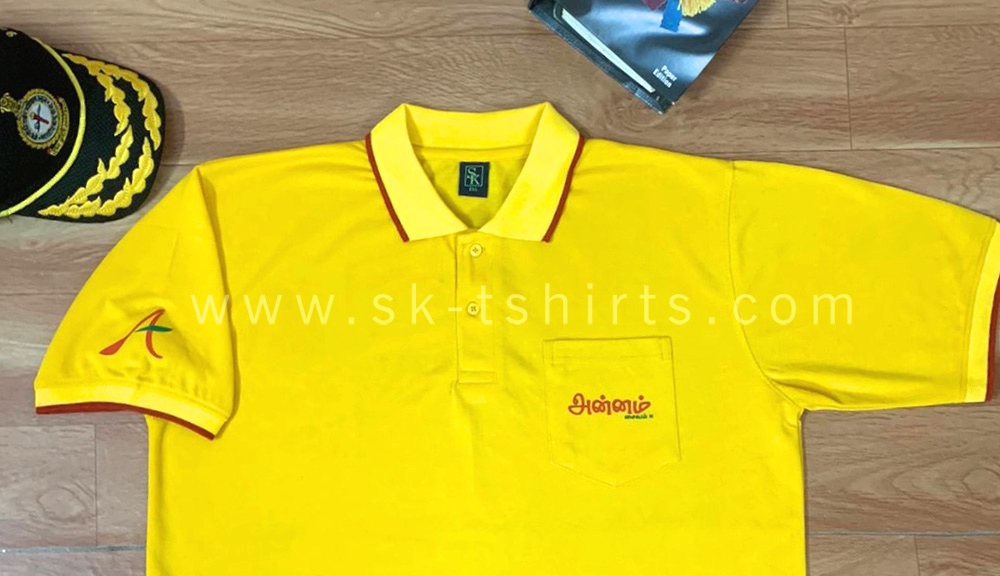 Step by Step guide to design and make customised uniform t.shirts for your employees:
Follow the below steps to select the correct uniform t.shirts for our employees.
The uniform customised t-shirts represent your company's image also. Hence we should be careful when selecting them.
At the outset, your employees or staff should like the t.shirts that you will be giving them. Then only they will wear them regularly.
1. Color of the t-shirts: It is very important, as the color of the t.shirt should match with the logo colors of the company.
We should use proper t.shirts colors in tune with the type of business or industry.
To give you an example: food delivery or restaurant chains prefer red color. As Red is the most preferred color all over the world for food related businesses. Another example is resorts and farmhouses: we can use greens and yellows as it represents nature.
2. Material of the t-shirts: The t.shirts are available in many types of fabrics. They are cotton, poly-cotton, blended fabrics, polyester or jersey and so on.
Based on our business or industry activity, we have to choose the material. Ask more details about the materials of the t.shirts with  SK T-shirts and then you decide on the right t.shirts.
Please see the 'gallery' section of 'SK T-Shirts' website for more images of t.shirts.
3. T-shirt pattern or model or style: There are lots of models available in t.shirts.
Correct selection of model is important as it reflects the image of the company or business. So we have to select the right type of t.shirts like round neck or Polo or collar t.shirts depending upon the industry.
For each business we have to make certain type. Game or fun oriented industries like theme parks we can use normal round neck t.shirts.
Hoodies/sweat shirts can be used for casinos, game studios, parlors etc.
Please check out 'Products' section of SK T.shirts for various models and styles of custom t.shirts.
The customised t.shirts in the image given above are made for 'ANNAM' – a catering company engaged in home delivering of foods to elders and patients in Chennai. As their work involves physical labour it is better to go for jersey or blended fabric t.shirts in polo or collar types and not  round neck t.shirts. Also the fabric used is jersey polyester fabric. Because it is easy to maintain, they can just wash and wear, no need to iron and all. The color also will not fade out and they can use it for a longer time. The color of the tshirt has been chosen as yellow so that it will be noticed by public easily and the brand or company name gets registered. Also it is pleasing to look and the logo will also look out prominently on yellow. The logo has been printed on it by plastisol printing.
Get in touch with SK T-shirts for all your customised t.shirtrequirements.
or mail: info@sk-tshirts.com / Call: 99945 55774