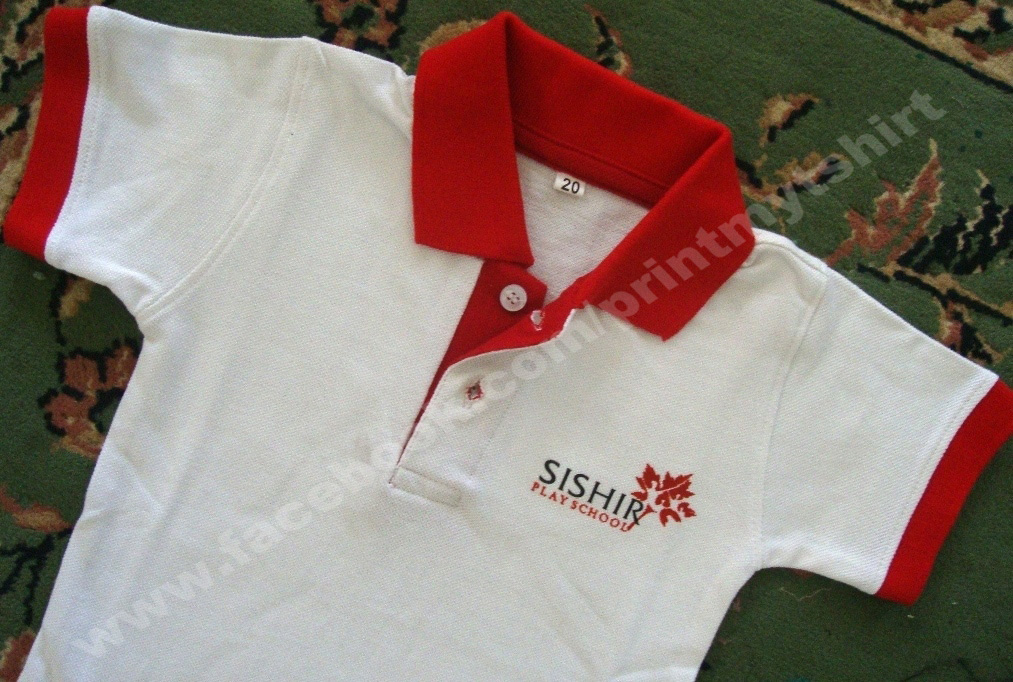 SK Tshirts are one of the Top School uniform t.shirt manufacturers. They are the leading preschool , play school, uniform tshirt manufacturer in Tirupur of Tamilnadu. They make school uniform t-shirts, pants, skirts, hoodies etc and Export to many countries apart from delivering in Chennai, Bangalore, Pune, Mumbai, Delhi, Kerala, Andhra Pradesh,Telangana and all over India.
This tshirt was made for 'Sishir Play school in 100% cotton fabric with contrast collar and sleeve cuffs, a leading pre-school in Bangalore. The school logo has been printed at the front and in bigger size at the back.
It is made of 100% cotton to give comfort and coolness to the kids.
For more details check out our Website and
for more images of tshirts check our Facebook page
or mail: info@sk-tshirts.com
or Call: 99945 55774