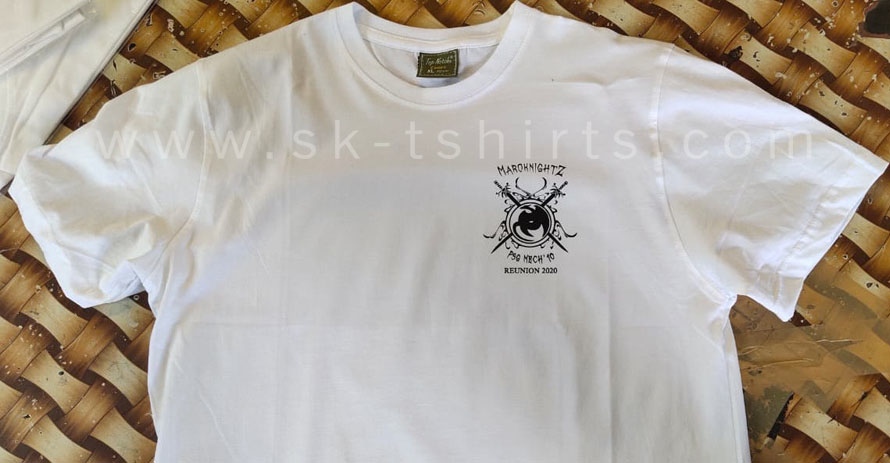 SK TShirts : The best place for T.shirt printing for college events, get-togethers, alumni and reunion meets. They are makers of Custom Round neck tshirts of all qualities and thickness like 180 gsm, 160 gsm, 140 gsm are made as per the need of the customer for supply all over India and export.
The above white round neck tshirt in 100% cotton bio-washed fabric were made for Mr Aditya and friends of PSG Tech, Coimbatore for their annual alumni meet this year. Their group's name, logo were printed at the front and tagline at the backside.
They are made of combed or semi-combed cotton yarns as per the purpose and price made from latest state of the art spinning mills.
The cost of the tshirts depend upon the quality , quantity and printing designs of the order.
For more details, check out our Website and
For recent updates and images/pictures of tshirts, visit our Facebook page
And mail: info@sk-tshirts.com
or Call: 99945 55774