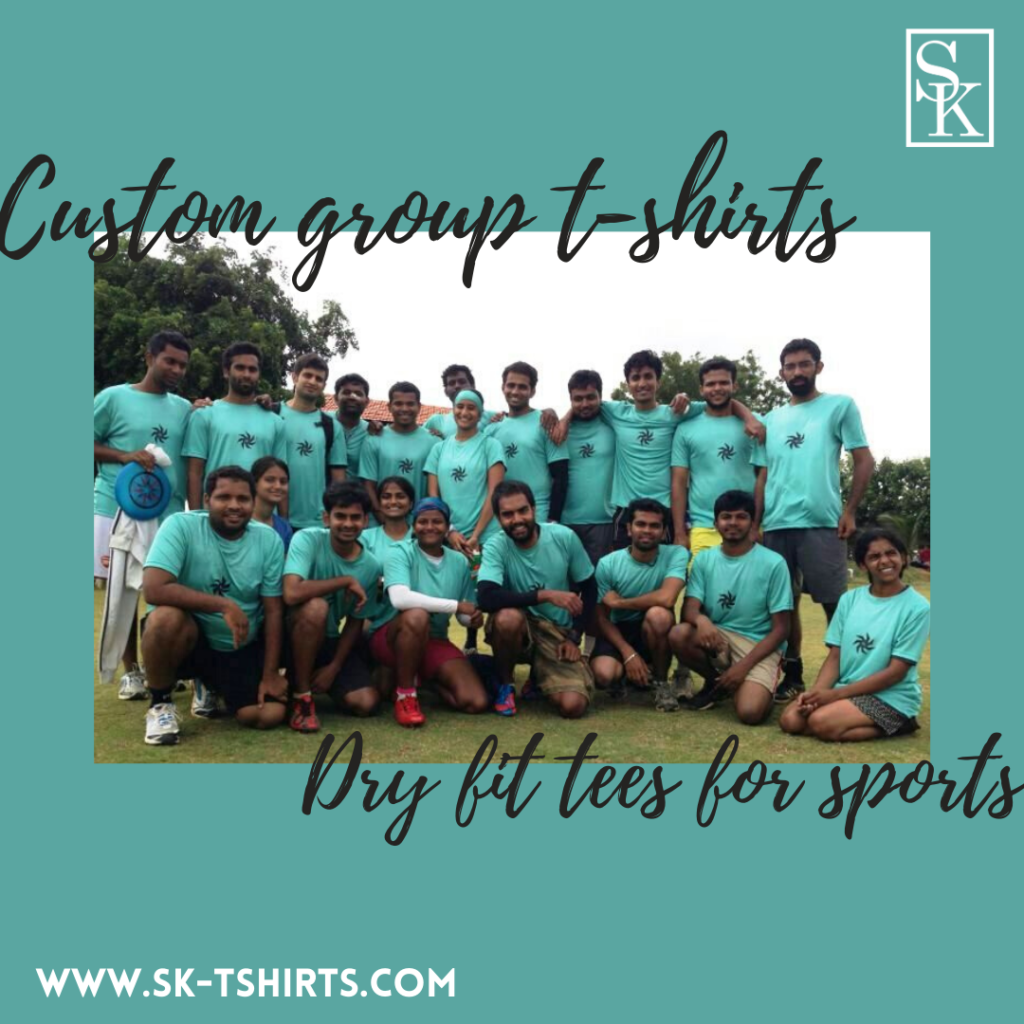 Want to order custom group t shirts for sports?
SK Tshirts are one of the top Sports jersey t.shirt manufacturer in Tirupur, India. They can be shipped to all over India and also abroad to any country in short notice.
Do they make dry fit t-shirts?
Sports jersey of all styles, patterns, colors are made in dry fit fabrics as per the design of the customers.
Jersey fabrics of any type like selina, honey comb, nirmal knit, dot knit etc can be used in making jersey t-shirts. Basic styles and jersey with zippers, lowers. track pants. jackets are all made in perfect finish like branded items like adidas, reebok.
Are they delivered at my place?
Yes. They do Delivery at Chennai, Bangalore, Pune, Mumbai, Delhi, Trichy, Coimbatore, Thanjavur, Trivandrum, Cochin and all over India.
Are these exported to other countries also?
Yes. They are also exported to all countries by courier, air and sea shipment.
The attached jersey dry fit t-shirts were made for a client in Chennai as per their design and name of the teams, logos etc are printed. The jerseys were shipped to USA on time for the event.
For more information: www.sk-tshirts.com