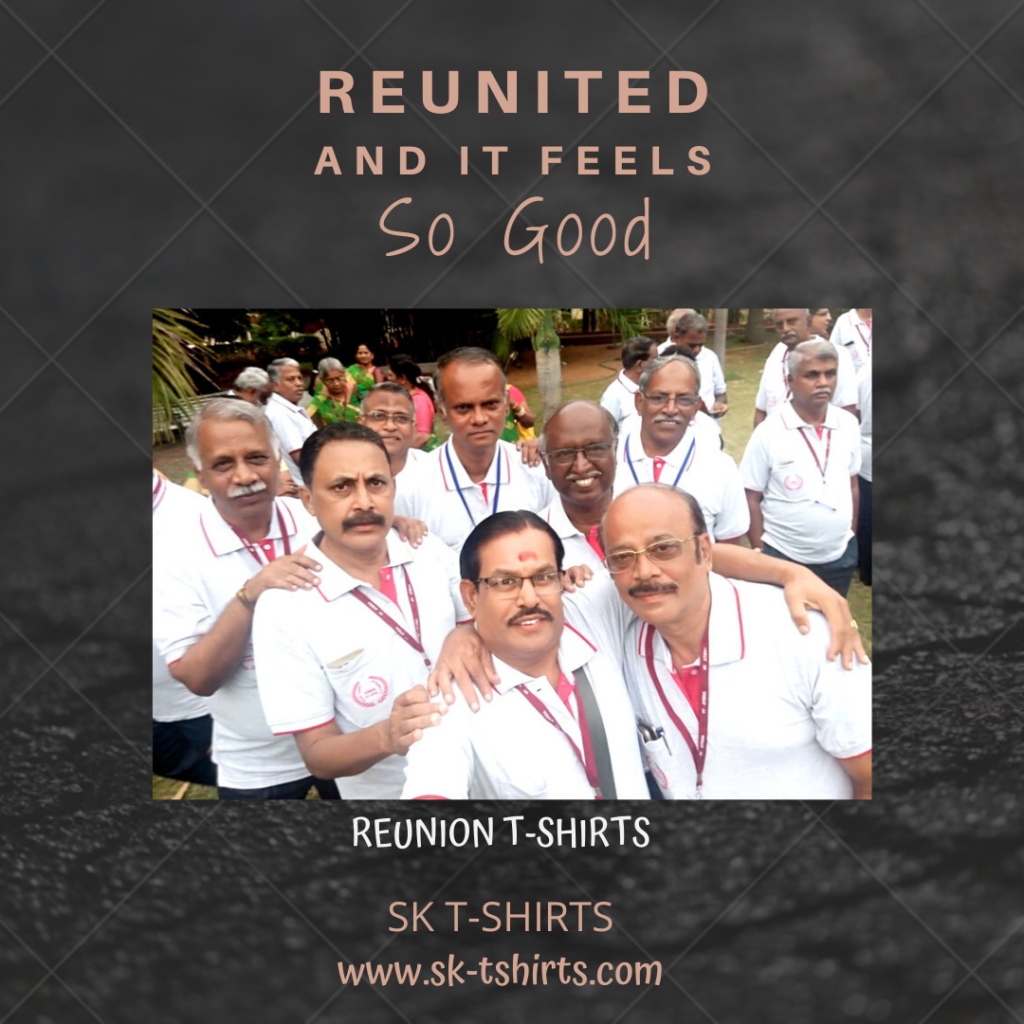 'Sk Tshirts' at Tirupur is the best place to order T.shirts for printing for school reunion / college reunion meets. This is the leading factory to order custom made collar polo t.shirts with logo printing or embroidery.
The above collar t-shirt in maroon color was made for Alumni meet of Annamalai University Engineers, 1974-79 batch, for their 40th year celebrations. The Logo has been embroidered on the chest. These Polo Tshirts were given to all their alumni and also guests as souvenir tshirts.
all variety uniform t-shirts are made in Cotton and polyester fabrics and the company logo and name printed or embroidered as per your design.
They are made in our factory at Tirupur and hence the rates very competitive and fair. t-shirts are delivered all over India.
the rates will be around Rs.140/- to Rs.360/- each depending upon the quantity, fabric, quality, print designs etc.