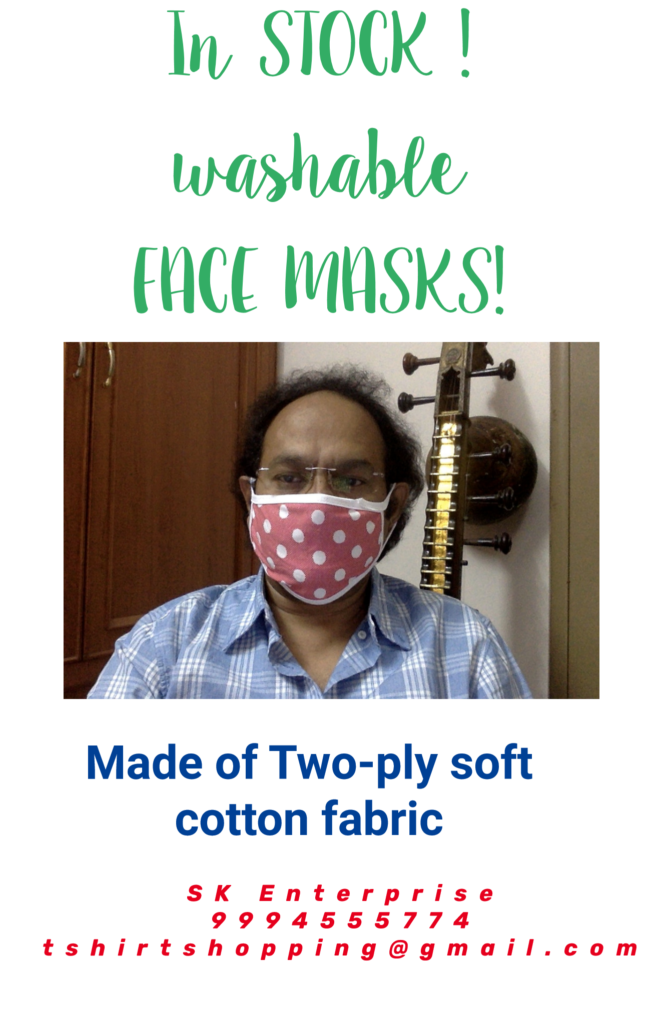 Cloth face masks are readily available at our factory in Tirupur.
These face masks are washable as they are made of cloth material.
These cloth face masks are made of two-ply cotton fabric to give that required protection from carona virus.
Cloth face masks can be washed normally in washing machine or by hand using normal washing soaps and hence can be reused a number of times unlike the non-woven face masks.
Any quantity from 100 pieces to lakhs can be given at very short notice.
They come in plain colors and also printed type. The company logo can be printed for bulk orders of 1000+ pieces.
Please get in touch at 9994555774 or tshirtshopping@gmail.com