Where can we get customised cloth face masks with logo printing ?
At SK Tshirts in Tirupur. They manufacture customised good quality cloth face masks with branding (your logo printing) in two-ply (two layered) suitable for daily regular use. They can be delivered any where in India.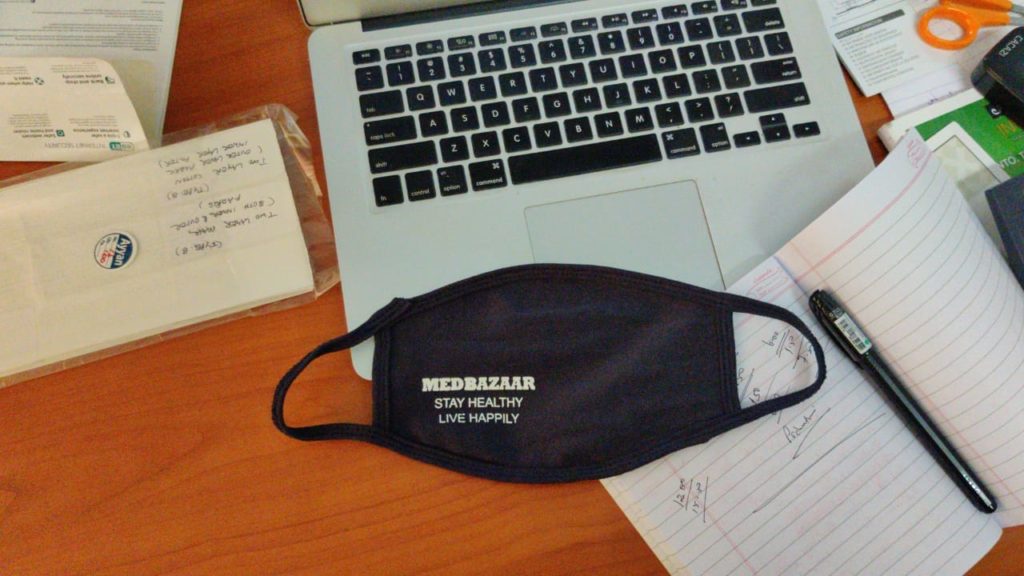 How many washes will these face masks withstand?
These face masks are washable like our general garments by hand or washing machine and so can be reused more than 50 times.
Are these face masks made of good material in Tirupur?
These are made of pure cotton fabric to give that soft feel and they are also comfortable so we can wear them through out the day without any discomfort.
Are these cloth face masks readily available?
Yes. We always maintain a stock of 5,000/10,000 pieces and even if it gets exhausted we are making about 2000 pieces per day and can be supplied at a short notice.
Are these face masks medically approved to prevent carona infection?
Yes. As per medical advice, these 'two-ply cotton cloth face masks' are best suited for use by normal people while doing their routine works.
Are these cloth face masks delivered anywhere we want?
Yes. They can be delivered anywhere in India by courier or India postal services.
What is the price?
The price of the mask starts from Rs.10/- to Rs.25/- each depending upon the quantity and delivery time.
Whom to contact for ordering cloth face masks?
Please call 99945 55774 or mail: tshirtshopping@gmail.com