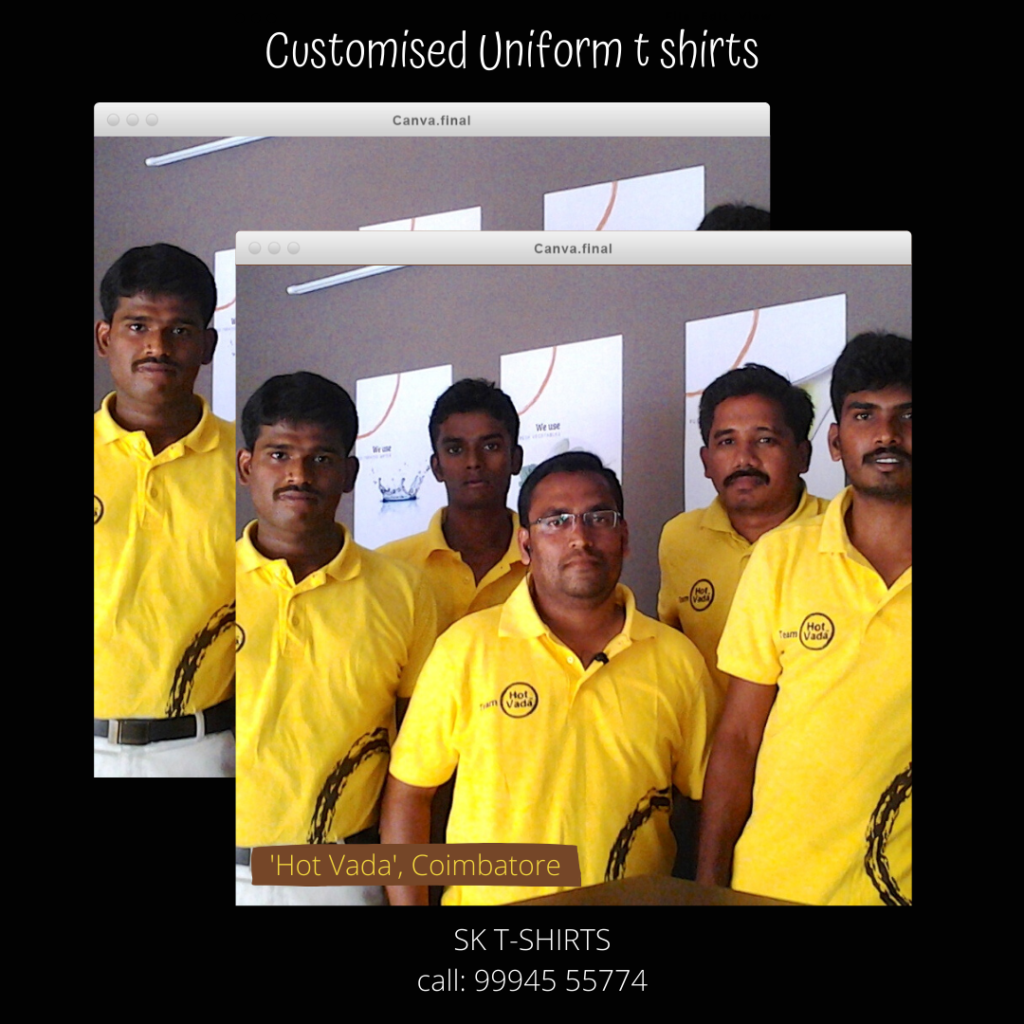 Where to order Custom print t-shirts for my business/ company?
'Sk Tshirts' at Tirupur is the best place to order custom made collar polo t.shirts with logo printing or embroidery.
Do they deliver them at my place?
They deliver at Chennai, Bangalore, Coimbatore, Trichy, Madurai, Tirunelveli, Kanyakumari, Cochin, Trivandrum, Hyderabad, Vijayawada and all over India.
What kind of t shirts we can order?
all variety uniform t-shirts are made in Cotton and polyester fabrics and the company logo and name printed or embroidered as per your design.
The polo t-shirts shown above are made for the restaurant 'Hot Vada', Coimbatore as their worker uniforms.
They are made in our factory at Tirupur and hence the rates very competitive and fair. t-shirts are delivered all over India.
the rates will be around Rs.140/- to Rs.360/- each depending upon the quantity, fabric, quality, print designs etc.
For more details check out our Website and
for more images of tshirts check our Facebook page
or mail: info@sk-tshirts.com
or Call: 99945 55774