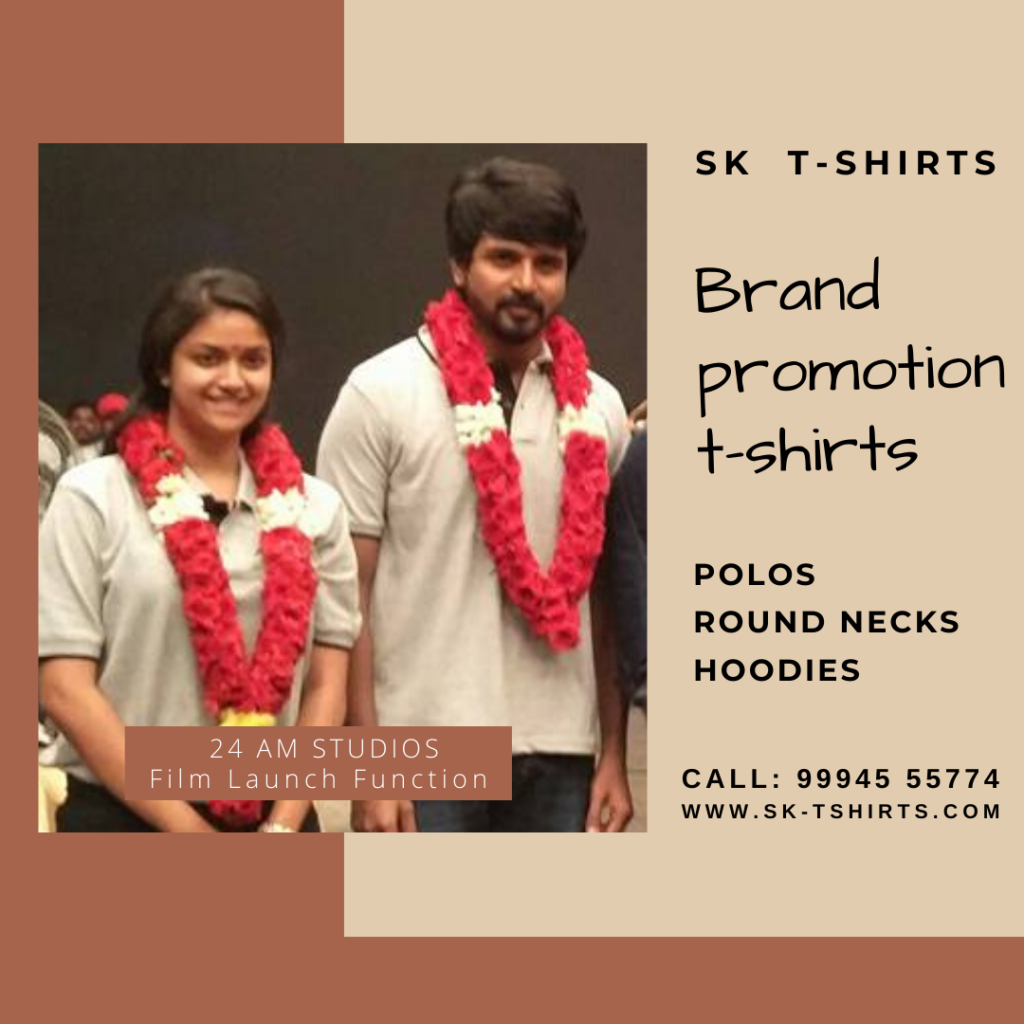 Which is the Best and cost effective Brand Promotion idea for a new business?
Making customised t.shirts with our business or product's image or message is the best and cost effective brand promotion idea!
How T.shirts create Brand Awareness?
Every year thousands of new businesses and products get introduced or started. This makes little challenging for the companies to get the attention of their target audience. In order to spread the word or information about the business or products and to grab the attention of the prospective customers, businesses have started making use of custom t-shirts.
Have you ever thought why many car companies all over the world put their company logos in the front and back of the car? It's for branding purpose only. By keep seeing the logos repeatedly we inadvertently tend to get attracted to the brands when we decide to buy a car.
Putting a logo and other information about brand on custom t-shirts helps companies in creating brand awareness and drawing attention of the public and the prospective customers in particular. The custom printed t.shirts communicate the brand message in a more casual and friendly way. It can be worn anytime and anywhere and there is no chance that the person wearing it will get unnoticed. They tend to act act as mobile bill boards!
Custom t.shirt are also less costly:
As compared to other forms of advertising like paper ads, hoardings, T.V commercials, etc. custom made t-shirts are one of the most cost-effective ways to promote the brand or services/business.
Online t-shirt designing tools have also made it easy for people to design the t-shirts for any occasion. Apart from this, good quality t-shirts have longer shelf life, helping brand in gaining visibility for an extended period unlike other forms of advertising which are short lived for a day or season. This has increased the demand for custom designed t-shirts.
Custom t-shirts are like free off-the-clock marketing tool. Well-designed t-shirts, caps and face masks encourage employees and customers to wear them anytime anywhere, thus helping companies in building brand identity.
To get custom printed t.shirts, caps and face masks as per your requirement at very reasonable rates and for very quick deliveries get in touch with SK T-Shirts.
To clear your various doubts about t.shirt making check out our website
or mail:info@sk-tshirts.com / Call: 99945 55774
For more images of tshirts check our Facebook page