SK Enterprise – manufacturers and suppliers of quality customized t-shirts printed / embroidered for corporate, institutions and others in Bangalore, Chennai and allover India since 1995.
We specialize in corporate t.shirts, college t.shirts, school t.shirts, uniform t.shirts, dry-fit jersey t.shirts, ladies tops, track pants, sweat shirts/pullovers/hoodies, sportswear, promotional t.shirts, children t.shirts, embroidered t.shirts and caps with branding of names/messages/logos with printing and/or embroidery.
The t-shirts are available in cotton, polycotton and polyester (jersey).

SK Enterprise has offices at Tirupur, Chennai and Bangalore and can deliver t.shirts, caps and other garments anywhere in India.

We have our manufacturing facility at Tirupur, the nerve centre of knitwear industry in India.

Our modern factory with state of the art machineries to give high quality products and the production capacity is 2000 garments per day.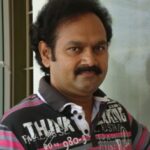 An engineer turned entrepreneur, is the founder and CEO of SK Enterprise.
He is a Mechanical Engineer from Annamalai University with a Diploma in Business Administration. He has around three decades of experience in Knitwear Industry and has extensive knowledge in manufacturing of readymade garments for Export as well as domestic market. He has also travelled widely all over the world in pursuit of Export marketing of garments.
He is ably assisted by Managers in various departments of the company like Production, Designing, Printing, Embroidery, Online inspection, Quality control, Final inspection, Dispatch, Branch offices etc.
We are Serving
in Locations