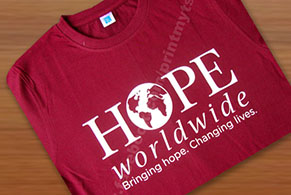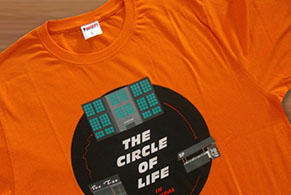 These are the basic t-shirts without collar and are the cheapest type of t.shirts used for promotional purposes and for other informal meets, get together, college functions etc.

Colors: We do have ready stock of round neck t-shirts in some basic colors like white, black, navy blue, royal blue, red, maroon, grey heather, yellow, desert sand, sky blue, hunter green, aqua blue, ivory and black mélange.
Other specific colors can also be supplied provided the quantity is 100 pieces or more per color and sufficient delivery time is given. The t.shirts cost will also be little higher.


Quality: These round neck t-shirts are basically made in three variants in terms of fabric thickness called GSM (grams per square meter)-150 GSM, 180 GSM and 200 GSM.As the GSM increase the fabric thickness will increase and also the cost.

Styles: All types of round neck t-shirts like with contrast sleeves and body color, with contrast neck ribs, any vertical or perpendicular panel works in different colors etc. can be made. Combination styling from our readily available colors is possible. Any style you design can be done.

Sizes: All sizes from S, M, L, XL, 2XL, 3XL etc can be given.

Printing & embroidery: All types of printing like pigment printing, plastic or plastisol printing, transfer sticker printing, High density printing, glitter printing etc. are possible in these round neck t-shirts.

Big size/ full t-shirt size prints and designs can be very well done on this round neck t.shirts. Embroideries can also be made on the t.shirts.

Delivery: Round neck t.shirts can be delivered anywhere in India. Delivery will be free within city limits in Chennai & Bangalore and a nominal charge will be levied if delivery has to be made in suburbs. We ship the goods via air, rail, road & sea to Mumbai, Delhi, Hyderabad, Vijayawada, Trivandrum, Ernakulum, Cochin, Coimbatore, Trichy, Thanjavur, Madurai, Tirunelveli and Salem and to the destination of your choice anywhere in India on a freight 'To-Pay' basis.