Sk Enterprise – brand promotion t shirts makers having state of the art factory at Tirupur. Brand promotion t-shirts in cotton, polyester shall be made with the brand's logo, name, tag lines, messages printed on the tshirt in front, back and sleeves as per the requirements of the customers.
They can be made at very cheap rates starting from Rs.75/- each and can be delivered very fast. Even thousands of pieces shall be manufactured and supplied all over India.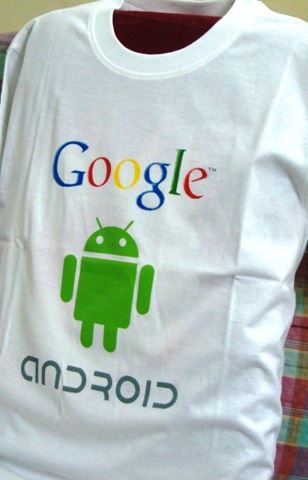 These Google t-shirts were made for a distributor of computers in Chennai.
These t-shirts are available in all basic colors like white, black, navy blue, orange, yellow etc.