Sk Enterprise is one of the leading cheap rate promotional tshirt manufacturers having their own state of the art garment factory at Tirupur. They deliver promotional tshirts at Chennai, Bangalore, Trivandrum, Andhra Pradesh, Hyderabad, all India and export to other countries also.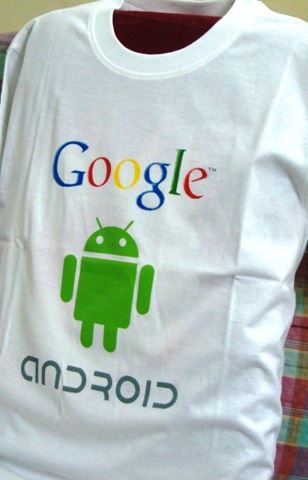 These tshirts can be made in cotton or jersey material and the brand name and logos can be printed in front, back and sleeves also. The cost starts from Rs.75/- each depending upon the quantity, quality, print matter etc.
This 'Google' tshirt was made for a computer sales and service company based in Chennai for their sales promotion activities.
For more details check out our Website and
for more images of tshirts check our Facebook page
or mail: info@sk-tshirts.com
or Call: 99945 55774