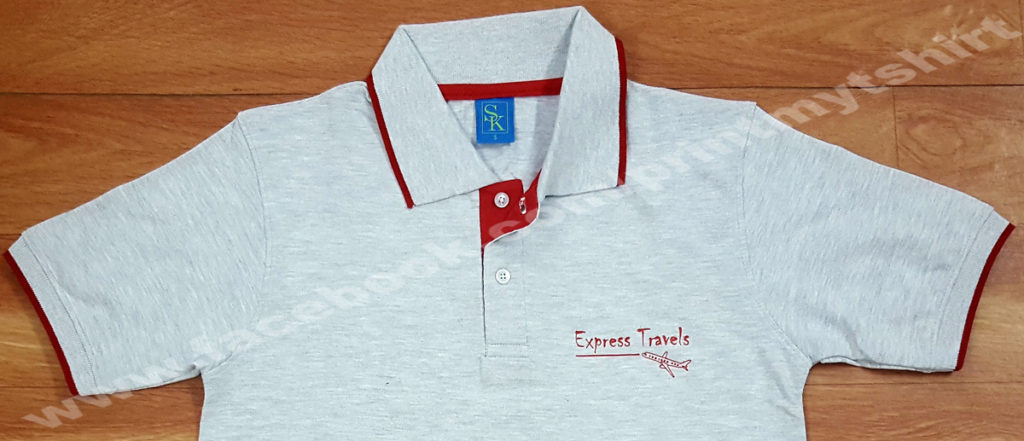 Sk Enterprise – Corporate complimentary brand promotion t shirts makers have their state of the art factory at Tirupur.
Brand and sales promotion complimentary t-shirts in cotton, polyester shall be made with the brand's logo, name, tag lines, messages printed on the tshirt in front, back and sleeves as per the requirements of the customers.
They can be made at very cheap rates starting from Rs.75/- each and can be delivered very fast. Even thousands of pieces shall be manufactured and supplied all over India.
The attached polo tshirt was made for M/s.Express Travels., Chennai. Their logo has been printed in the front chest. These tshirts have been made for giving their customers to promote their brand.
all variety uniform t-shirts are made in Cotton and polyester fabrics and the company logo and name printed or embroidered as per your design.
they are made in our factory at Tirupur. t-shirts are delivered all over India.
the rates will be around Rs.140/- to Rs.360/- each depending upon the quantity, fabric, quality, print designs etc.
For more details check out our Website and
for more images of tshirts check our Facebook page
or mail: info@sk-tshirts.com
or Call: 99945 55774