we are corporate t shirt suppliers in muscat and all over UAE.
we are into making tshirts of all styles and varieties for all corporate needs like uniform tshirts, sales promotion tshirts, brand promotion tshirts, tshirts for special events like yoga day, sports day etc.
Our factory is situated in Tirupur in Tamilnadu, India.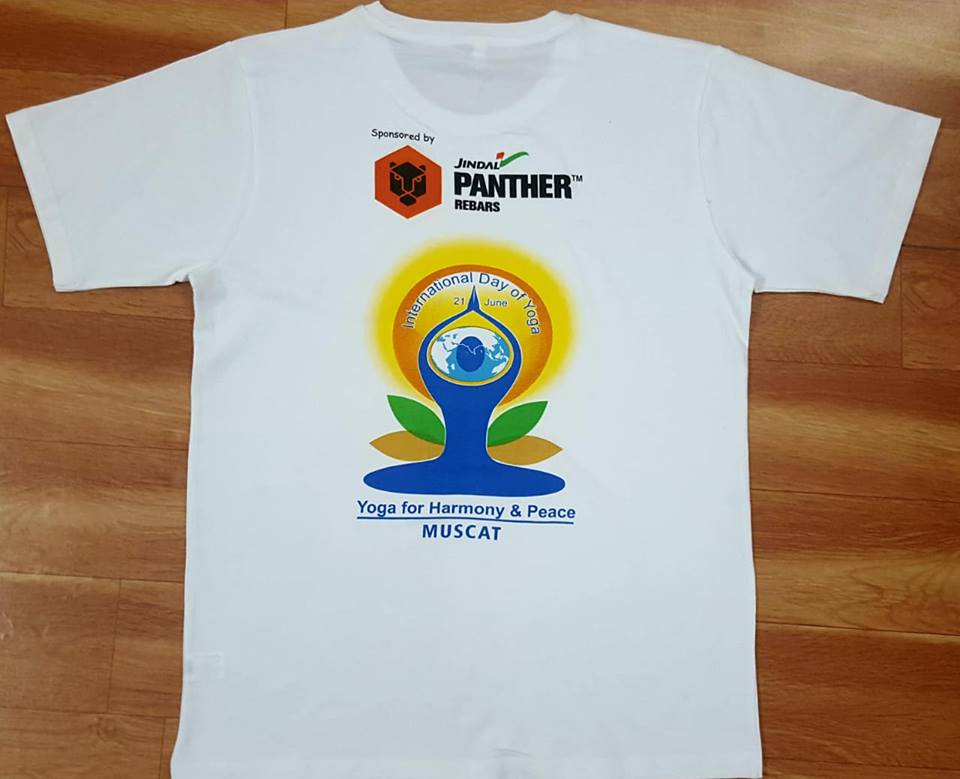 the above round neck tshirt in white color with printing was made for International Yoga day , 2018.
5000 pieces were ordered by Jindal Shadeed Iron & Steel LLC, Muscat on behalf of Indian Embassy in Muscat. They were made in just ten days time and delivered at Muscat.