SK Tshirts manufacture 160 gsm,180 gsm cotton round neck tshirt in all colors at their factory at tirupur in tamilnadu.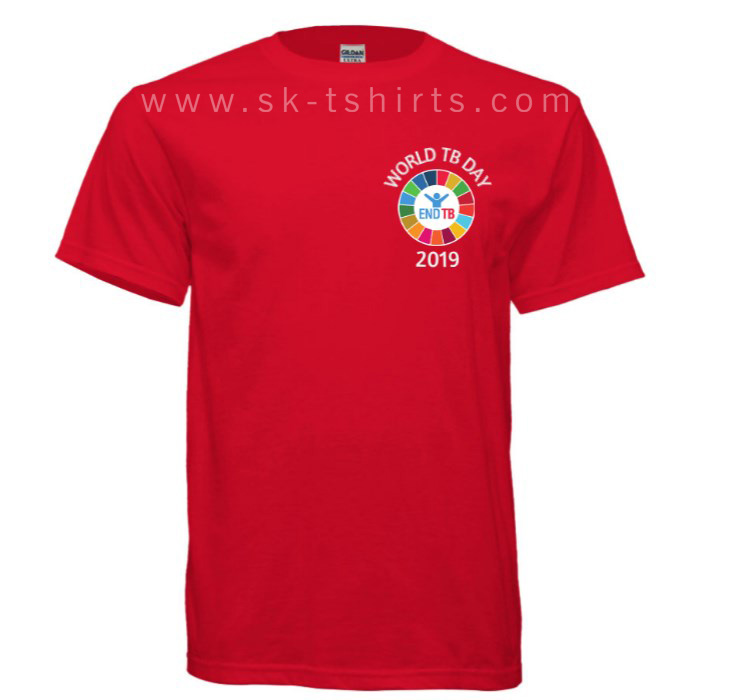 round neck tshirts of all qualities and thickness like 180 gsm, 160 gsm, 140 gsm are made as per the need of the customer.
they are made of combed or semi-combed cotton yarns made from latest state of the art spinning mills.
The above white round neck tshirt in red color was manufactured for 'Arogyavaram Medical Centre' in Madanapalli in Andhra Pradesh for the World TB Day 2019. They are made of 180 gsm cotton fabric and the design is printed by transfer sticker printing as the design is a multi color one.
the price depends upon the quality and quantity of the order.
For more details check out our Website and
for more images of tshirts check our Facebook page
or mail: info@sk-tshirts.com
or Call: 99945 55774