Family Meet: Custom made Polo Tshirts with logo printed.
Mr Ramamurthy from Coimbatore placed orders with us for their Family Forum Annual Meet held at their Native Village 'Munjurpattu' near Vellore.
They wanted Polo Tshirts in different colors for each team for the sports competitions during the event. We made them in five colors white, Navy Blue, Yellow , Red and Green. Each Tshirt will have their logo printed in the front chest. The Tshirts were made of high quality combed cotton material in 240 GSM.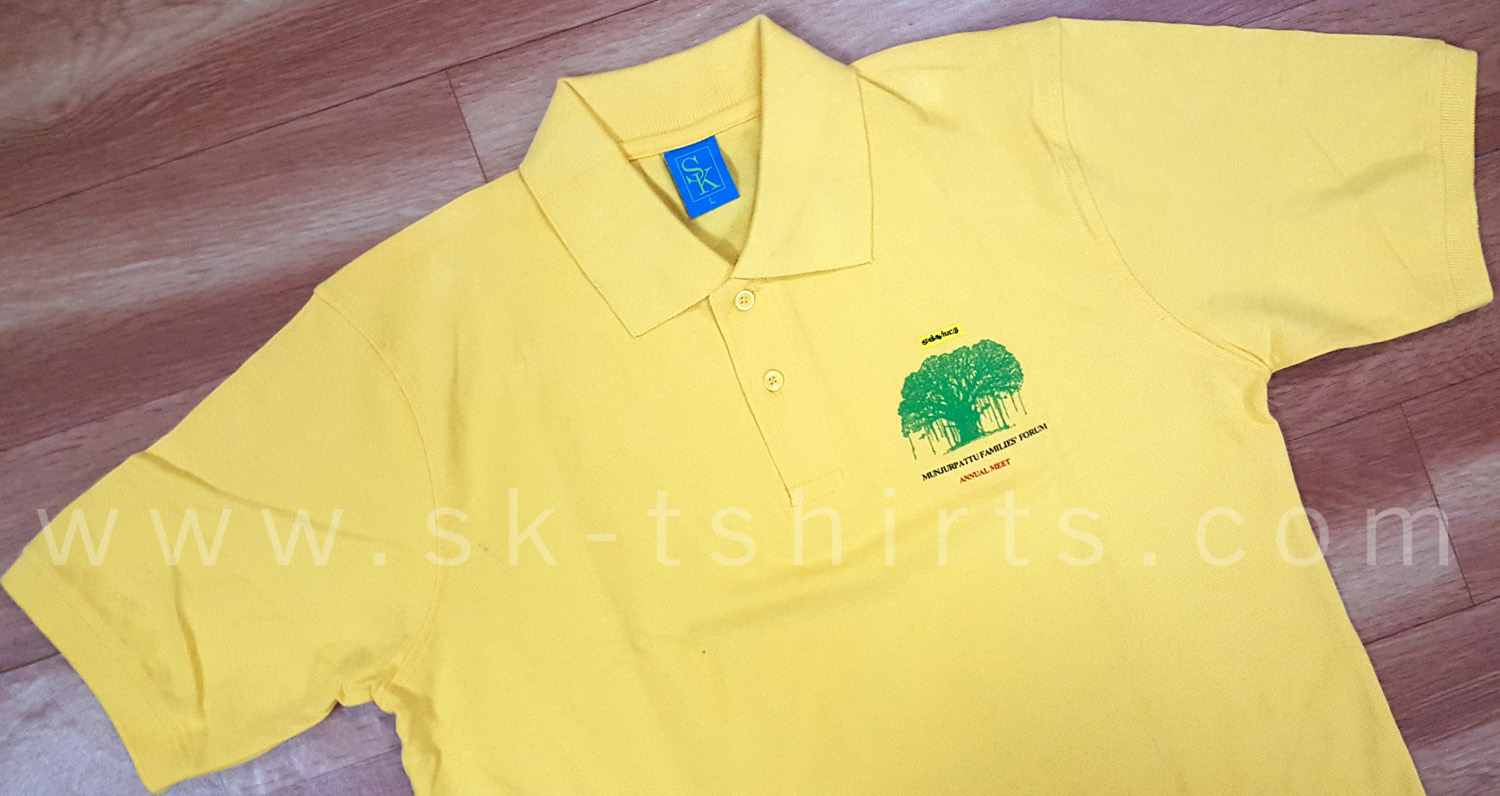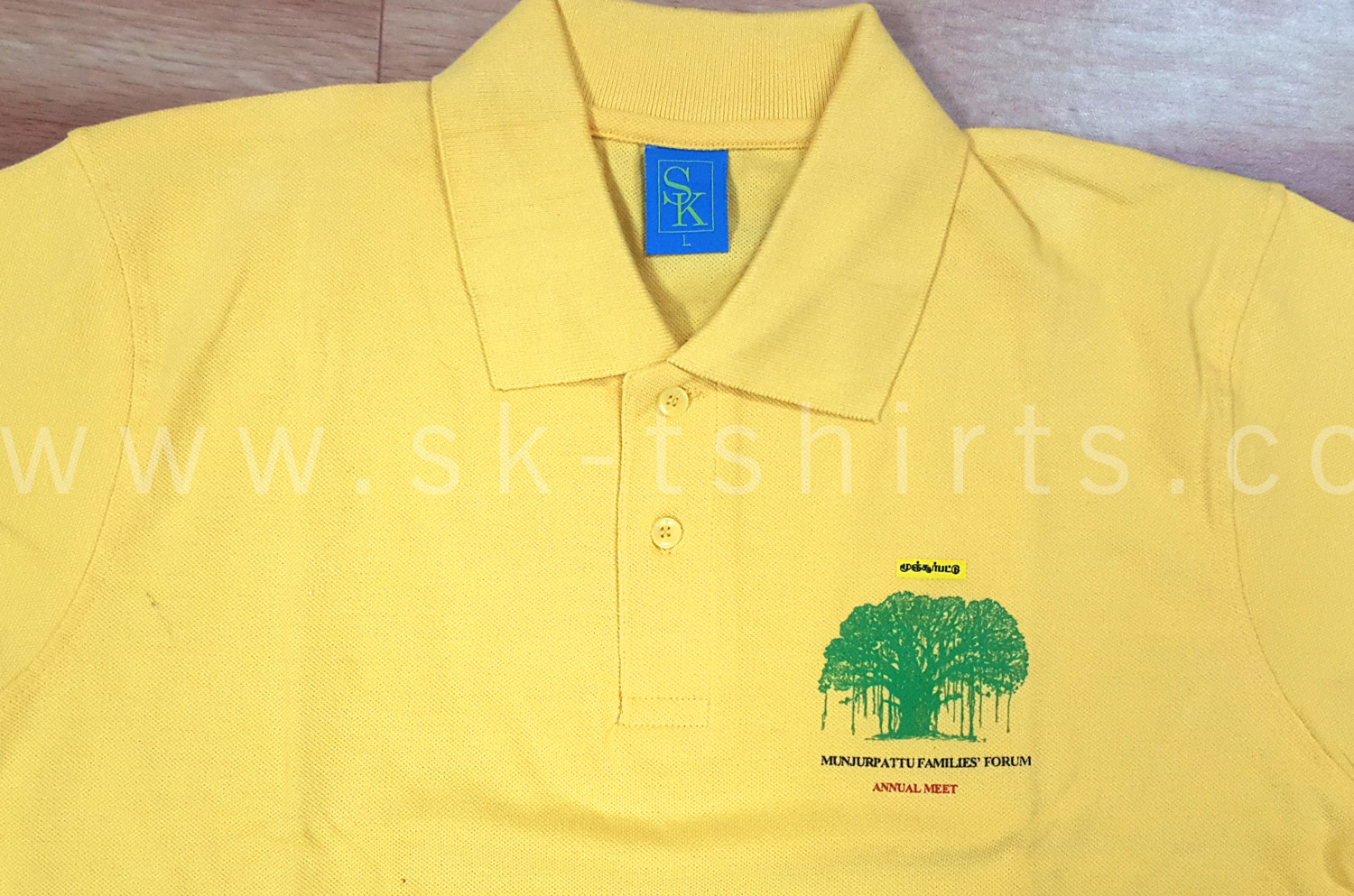 We also helped them in designing the logo by making and showing different options before they finalised on the above one.
Mr Ramamurthy was so happy with our friendly service and professional approach in handling the order (as we used to get their approval in each and every stage of production).
After the event, he called and thanked us for the wonderful tshirts. He also informed that all the participants loved the t.shirts very much.
In Mr Ramamurthy, an octogenarian, we have got not only a good client but an excellent family friend.