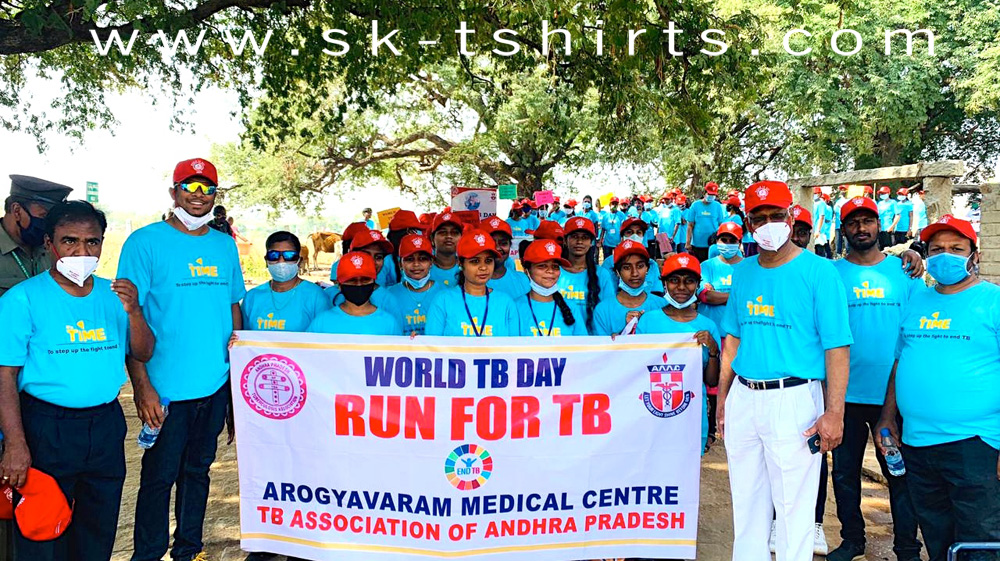 How to propagate social awareness themes, events or programs very cost effectively? Simply by using custom made t.shirts and caps with the social awareness messages printed!
What are the advantages of using customised t.shirts and caps for these events or programs? Not only these t- shirts have quotes that motivate people to read and follow them, but they also use minimal cost and efforts.
Can we get customised t-shirts and caps at my place? Yes. You can get customised t.shirts and caps from SK T-shirts. Delivery possible at Chennai,Bangalore, Hyderabad, Trivandrum, Cochin, Coimbatore, Madurai, Trichy, Tirunelveli, Thoothukudi and all over India. They can be delivered anywhere in India by courier or India postal services. Also export to other countries like Singapore, Malaysia,Dubai, Qatar, UAE etc
What are the various types of fabrics used in t.shirt making? The t-shirts are made in cotton, poly-cotton, polyester and other blended fabrics. To know more about t.shirt making check SK T-shirts . They make very good quality t.shirts as per the requirements of the customer.
What is the minimum order quantity? They take orders from 100 pieces for t-shirts and caps and deliver on time every time.
What types of t-shirts are available with SK T-shirts? All styles and types of round neck tshirts, collar tshirts, polo tshirts, ladies tops etc can be made as per the choices of the customers.
Can our logo or message can be printed as per our design? The logo/name/slogan can be printed at front and back of the t-shirts and on the caps as per your requirement. They do have their own designer to help you out in designing also.
What is the cost of customized t-shirts and caps? The rates will be around Rs.100/- to Rs.450/- each depending upon the quantity, fabric, quality, print designs etc.
The above blue round neck tshirt and red caps were manufactured for 'Arogyavaram Medical Centre' in Madanapalli in Andhra Pradesh for the World TB Day 2021. They are made of 180 gsm cotton fabric and the design is printed by pigment printing. The caps are made of good quality cotton fabrics. They conduct this World TB Day rally and events every year without fail to spread awareness among the people about TB symptoms, tests and the treatments available for the same.
Get in touch with SK T-shirts for all your customised t.shirt requirements.
or mail: info@sk-tshirts.com / Call: 99945 55774
For more images of tshirts check our Facebook page