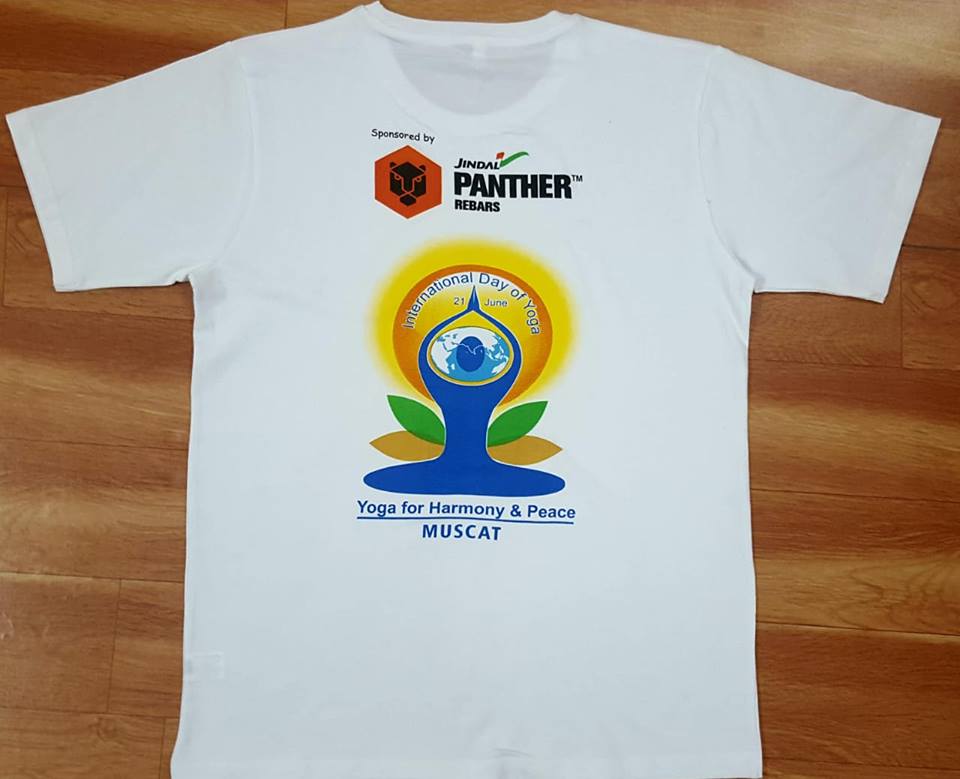 Leading and best custom Yoga t-shirts manufacturer – SK Tshirts are one of the leading and top yoga t-shirts manufacturers in Tirupur of Tamilnadu.
They are exported all over the world and also locally delivered at Chennai, Bangalore, Karnataka, Kerala, A.P, Telangana and all over India.
The attached yoga tshirts have been made in 100% cotton for the International Yoga Day 2019 to be held at Muscat, Oman on June 21st.
5000 t-shirts were ordered by Jindal Steel, Muscat.
The International yoga day logo and other matters were printed by multi head automatic machines so that the design will come out exactly with the light and dark shades.
All kinds of yoga tshirts round neck, v.neck, ladies tops etc in soft and pure cotton can be made as per the requirement. They can be made in jersey materials also. The yoga club/centre name ,logo and messages shall be printed or embroidered on them.
Minimum order quantity is 100 pieces per color per style.
For more details check out our Website
and for more images of tshirts check our Facebook page
or mail: info@sk-tshirts.com
or Call: 99945 55774