We at SK Tshirts are one of the top makers of t-shirts for college fest and events at very cheap rates.They can be supplied all over India and also abroad.
We make tshirts in all styles, patterns, colors and quantities (from 50 pieces onwards..) The college fest logo name and design can be attractively printed or embroidered on the tshirts.
The cost of tshirt starts from Rs.100/- each and can go up to Rs.300/- each depending upon the style, fabric, printing and quantity.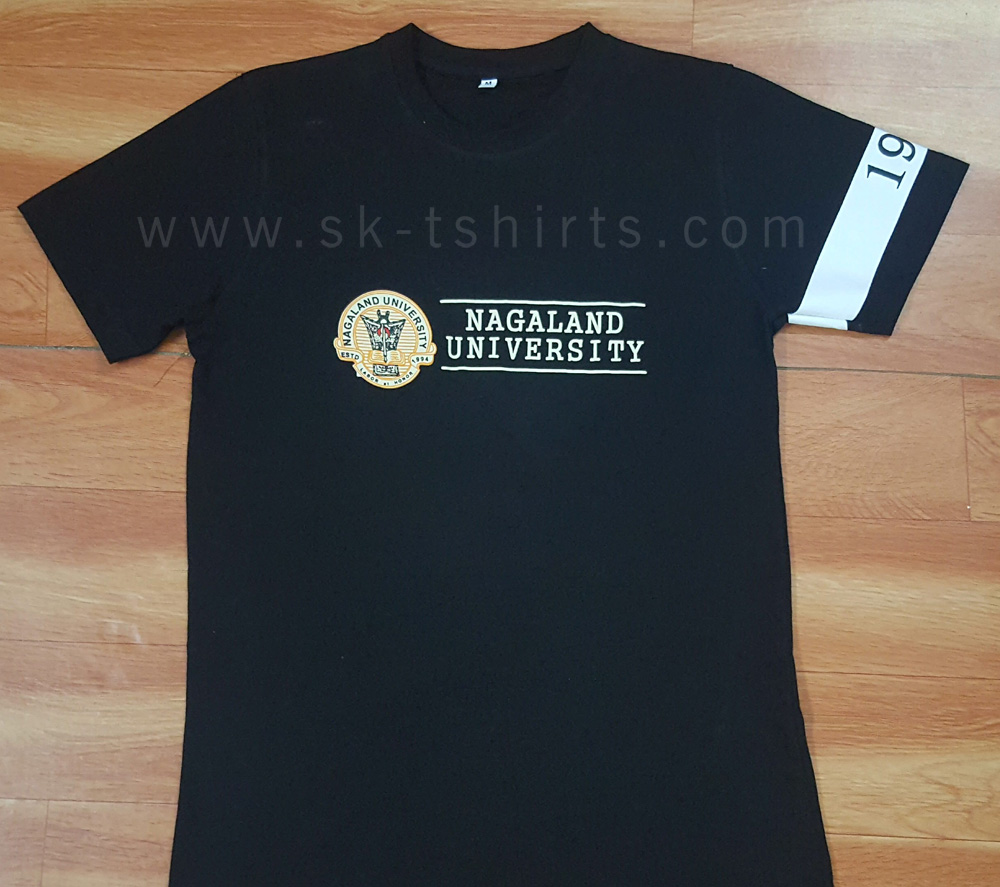 The attached tshirt was made for students of Nagaland university and it is made of pure cotton and the design plastic printed.
For more details check out our Website and
for more images of tshirts check our Facebook page
or mail: info@sk-tshirts.com
or Call: 99945 55774