top corporate tshirt manufacturer tirupur chennai bangalore – sk tshirts are the leading corporate tshirt makers who supply to chennai, bangalore, hyderabad, kerala, telangana, andhra pradesh, all india and export tshirts abroad also.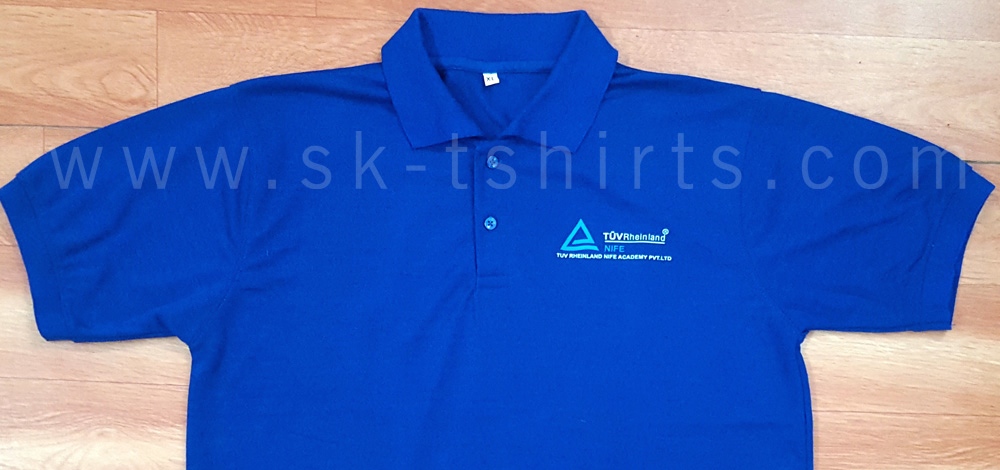 All styles of tshirts – round neck, polo or collar neck tshirts in cotton, poly-cotton and polyester fabrics are manufactured and the company name. logo etc are printed at their state of the art factory at Tirupur in Tamilnadu.
This jersey fabric (lacoste) collar tshirt was made for our regular client ' TUV Rheinland' Kerala for their staff uniform purpose. They order regularly through out the year in 1000s.
For more details check out our Website and
for more images of tshirts check our Facebook page
or mail: info@sk-tshirts.com
or Call: 99945 55774