Top custom t-shirt manufacturer in Tirupur – SK Tshirts is one of the top custom t.shirt manufacturers in Tirupur having their own state of the art garment factory they are delivered at Chennai, Bangalore and all over India.
They make custom t-shirts in cotton ,poly-cotton and polyester fabrics in all styles and patterns as required by the customer.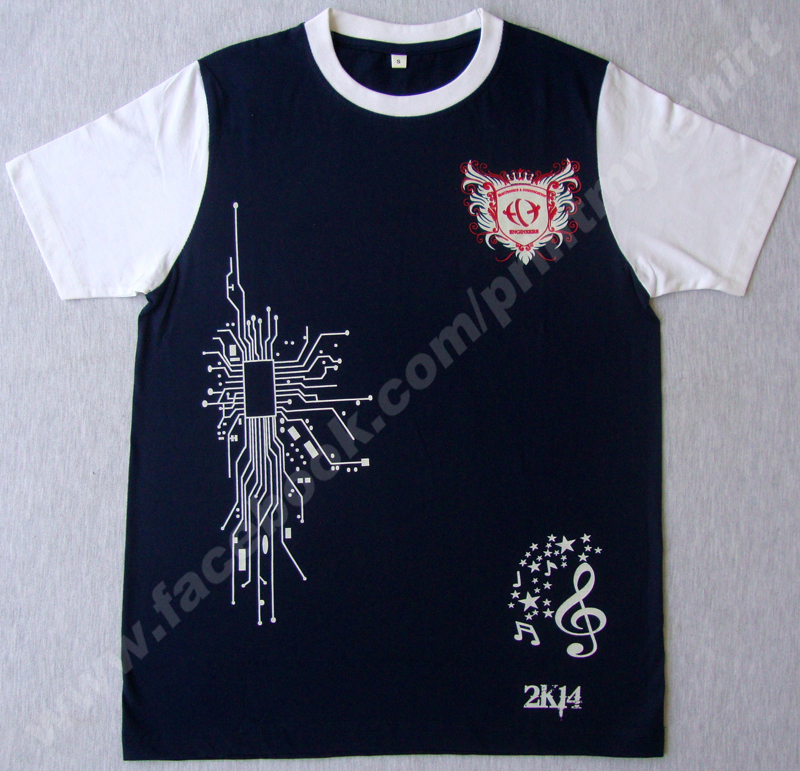 This custom round neck t-shirt was made for a college event by the students of a college in chennai.
The college logo and the department designs were printed by plastic print on the t-shirts.