SK Tshirts are one of the best bulk custom tshirt printing company at lowest rates They deliver tshirts at Chennai, Bangalore, Mumbai, Kerala, Pune, Delhi and all over India and export to other countries as well.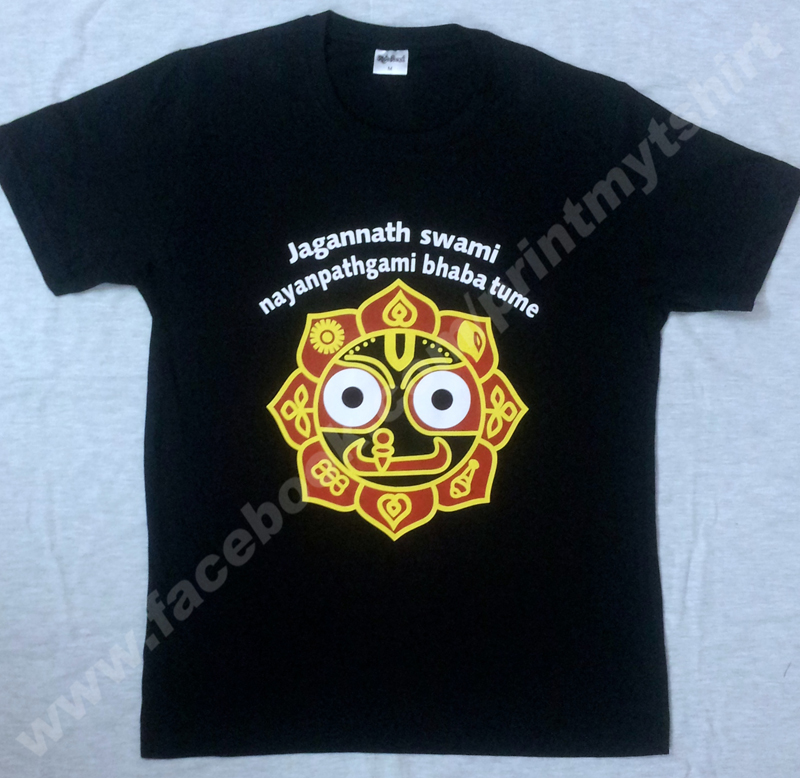 These tshirts can be made in cotton, poly-cotton and jersey materials depedning upon the purpose and costs.
The above was made for 'Jagannath Yatra' by devotees of Jagannath temple in Bangalore. It was made in cotton and the design plastic printed.
The rate ranges from Rs.90/- each to Rs.200/- each baed on the quality and quantity.
For more details check out our Website and
for more images of tshirts check our Facebook page
or mail: info@sk-tshirts.com
or Call: 99945 55774