Sk Tshirts are one of the top corporate uniform tshirt manufacturers having their own factory at Tirupur. And they are delivered at Noida, Chennai, Bangalore, Trivandrum, all over India and exported abroad also.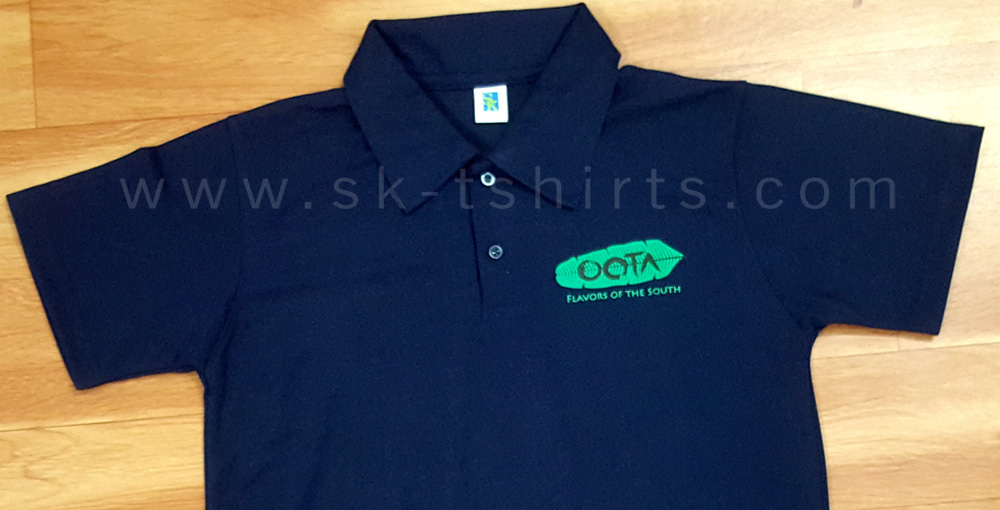 The attached polo tshirt has been made in jersey lacoste fabric and the logo printed on it. Backside of the tshirt has the full name printed.
These tshirts were made for M/s. OOTA restaurant in Noida for their hotel workers uniform.
For more details check out our Website and
for more images of tshirts check our Facebook page
or mail: info@sk-tshirts.com
or Call: 99945 55774