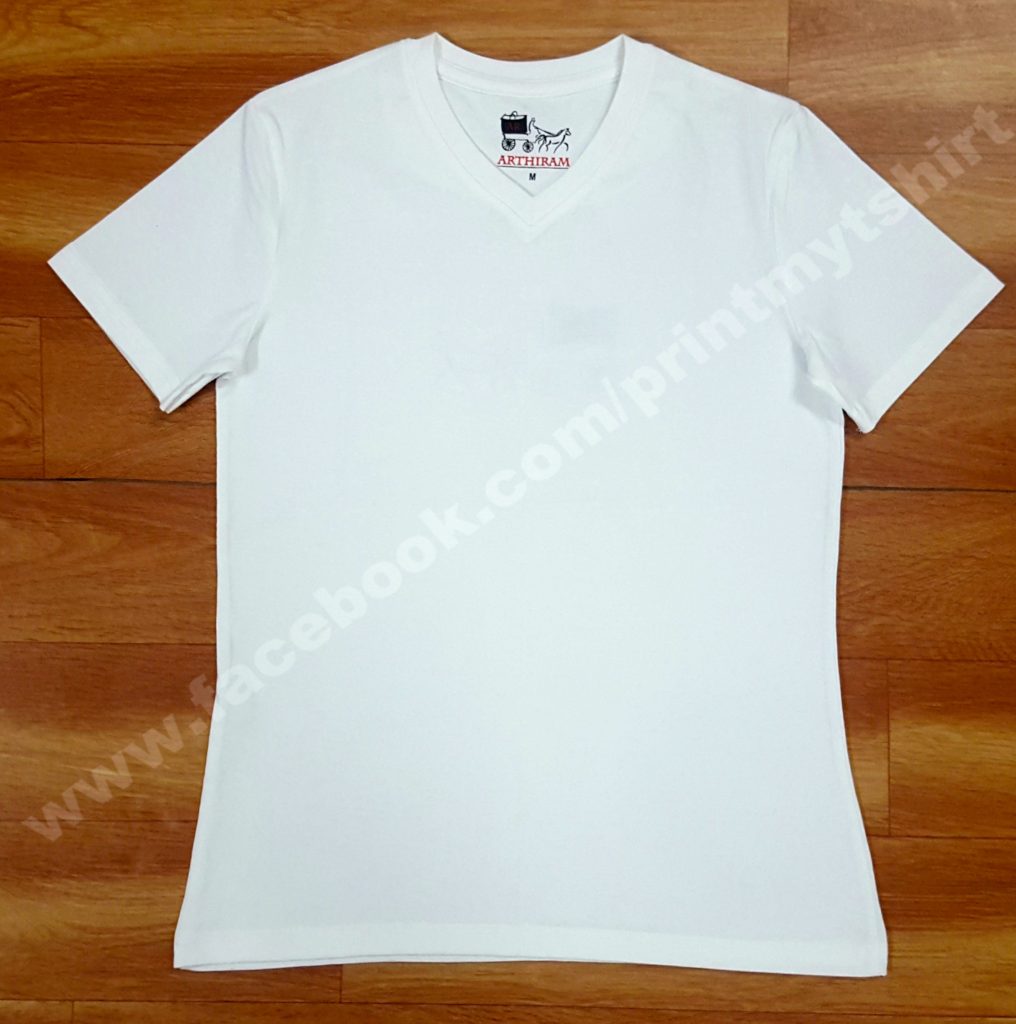 Blank round neck, Collar Tshirt, V neck t-shirt manufacturer in India
SK Tshirts are one of the best plain or blank tshirt manufacturers having factory at Tirupur in Tamilnadu.
Plain or blank round neck or V Neck or Collar t shirts in cotton and polyester fabric in all colors can be made at very cheap rates suitable for immediate use or for printing.
The attached white cotton V Neck ladies Tshirts were made for Ms.Bhargavi of Secunderabad who is our regular customer.
She buys them regularly for painting, printing and then reselling on her brand name ' AARTHIRAM' which has been printed in the neck.
Tshirts in 20-25 colors like white, black, blue, red, grey etc are available.
Delivery: all over India
Rates from Rs.70/- to Rs.150/- depending upon quantity, quality etc.
For more details check out our Website and
for more images of tshirts check our Facebook page
or mail: info@sk-tshirts.com
or Call: 99945 55774