SK Tshirts are the one of the best corporate tshirt factory based in tirupur of tamilnadu with all latest sewing machines to give export standard tshirts.
The attached polo tshirt was made for a Logistics Company based in Bangalore. This tshirts has two collars one in body color – charcoal grey and the other one in Green color. And the sleeve cuffs are also in Orange color. Their logo has been embroidered in the front chest. And the website address printed on the sleeve. These tshirts have been made in 240 GSM cotton fabric.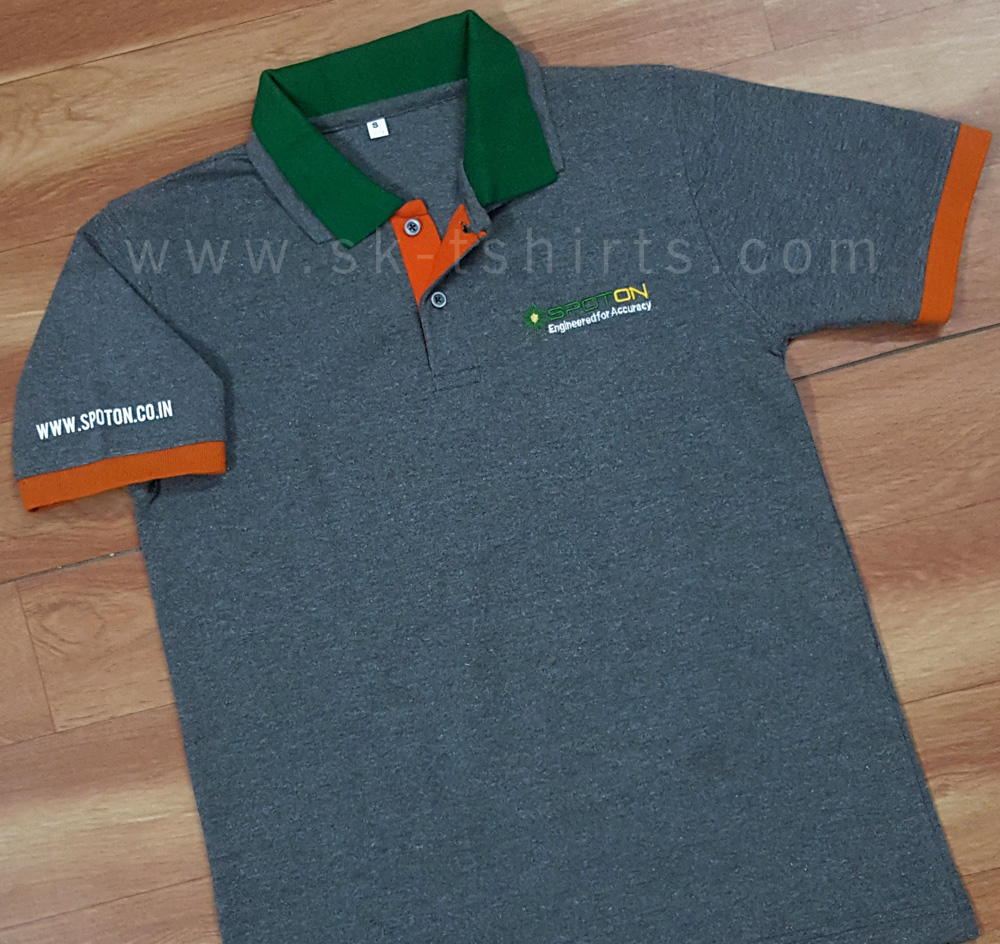 the rates will be around Rs.140/- to Rs.360/- each depending upon the quantity, fabric, quality, print designs etc.
all variety uniform t-shirts are made in Cotton and polyester fabrics and the company logo and name printed or embroidered as per your design.
they are made in our factory at Tirupur. t-shirts are delivered all over India.
For more details check out our Website and
for more images of tshirts check our Facebook page
or mail: info@sk-tshirts.com
or Call: 99945 55774