SK Tshirts are one of the leading and top makers of custom jersey tshirts in dry-fit and jersey material for Jallikattu, Manchuvirattu like events and temple festivals in India and for other sales promotion, temple and sports events at Singapore, Malaysia, Dubai, UAE, Seychelles etc.
All styles of jersey tshirts – round neck, collar, ladies tops, jackets, track pants etc can be made as per the design of the clients. Jersey materials like honey comb, selina, nirmal knit and so on can be used to make the jerseys according to the purpose of the event and target rates.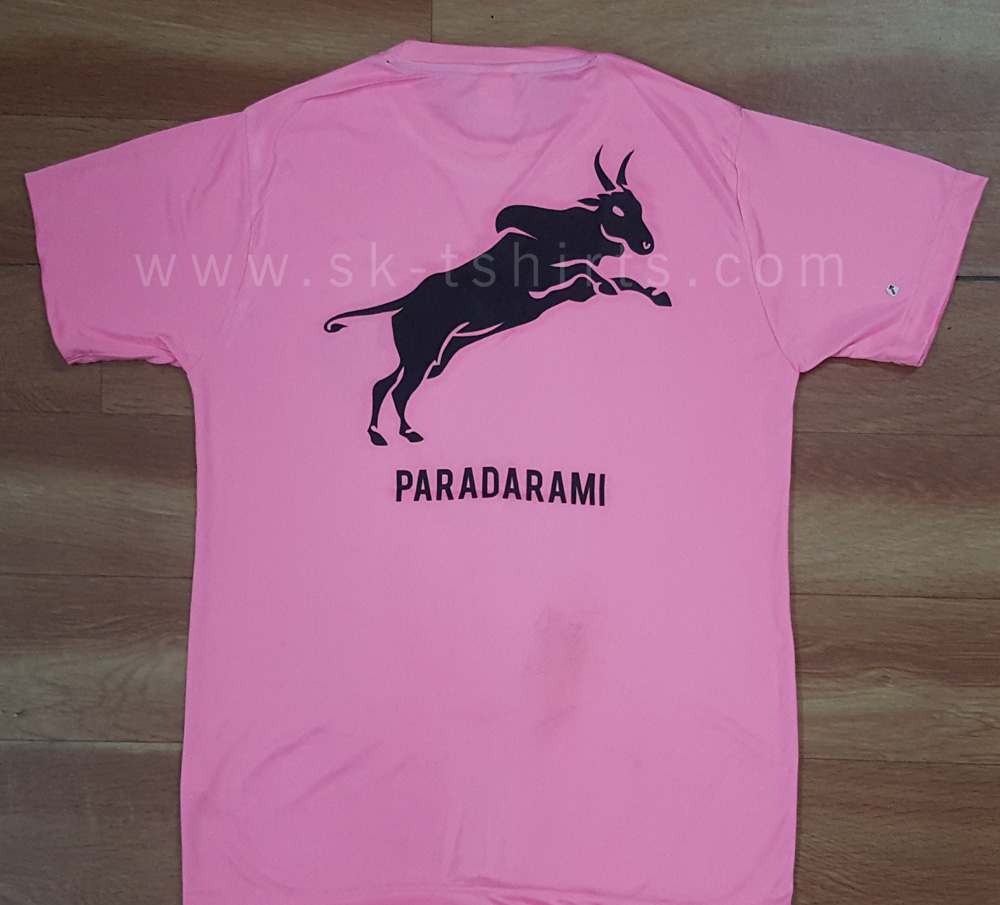 The above jersey in pink color was made for a young group in Paradarami village in Tamilnadu for their Jallikattu event held every year. This full jersey was made in light dri-fit fabric. This type of fabric helps evaporate your sweat away from the fabric surface and from your body. Therefore, athletes and sportsmen prefer to wear Dri–FIT since they feel comfortable and dry.
Front the bull logo is printed and at the back a bull image has been printed.
For more details check out our Website
and for more images of tshirts check out our Facebook page
or mail: info@sk-tshirts.com
or Call: 99945 55774