custom tshirt manufacturer in Tirupur, Tamilnadu.
collar tshirts, round neck tshirts with company name logo printed in India
all types of uniform collar t-shirts are made in cotton, poly-cotton and polyester fabrics and the company logo and name printed or embroidered as per your design.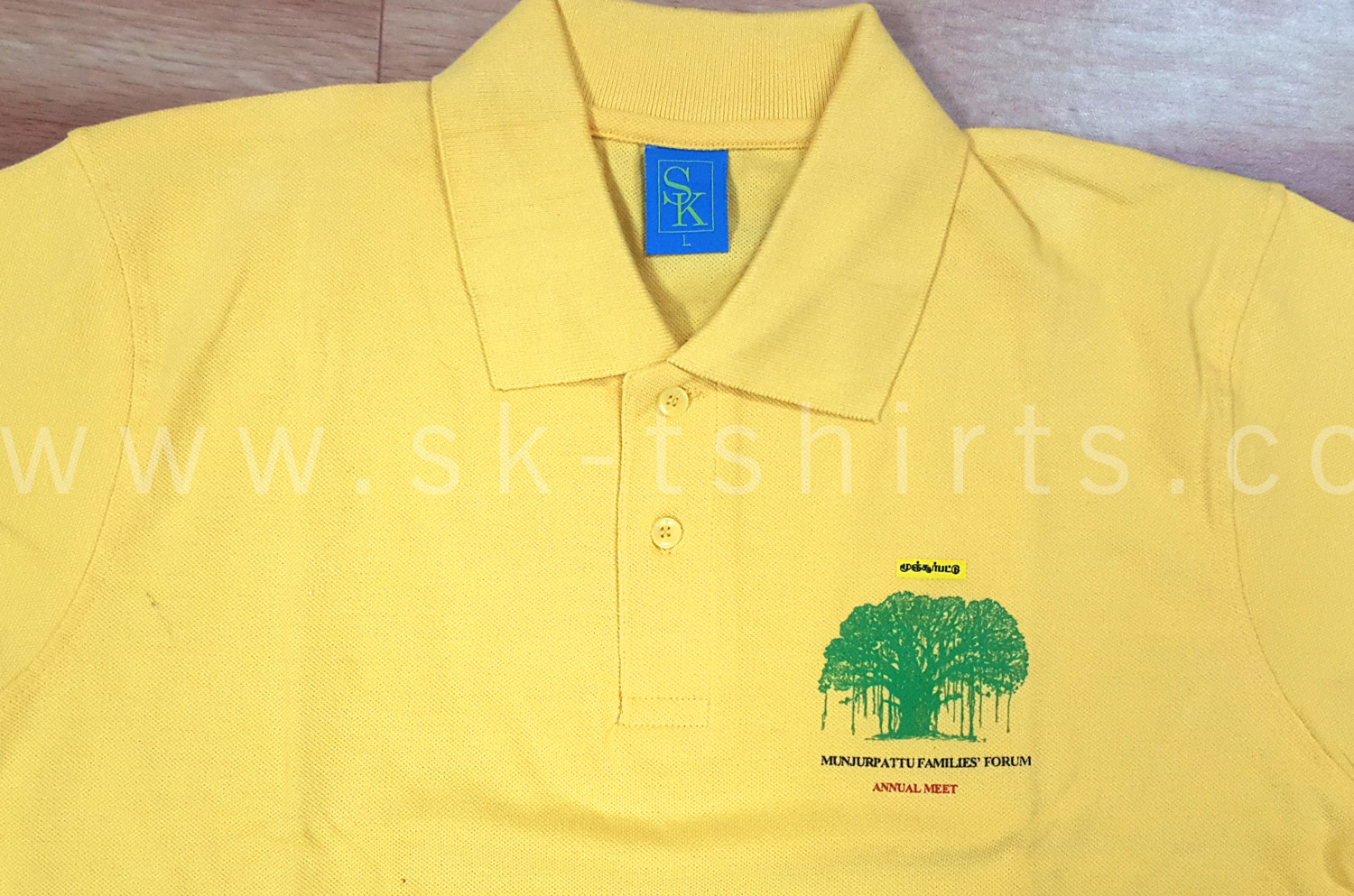 T-shirts can be delivered any where in India and abroad.
The rates will be around Rs.150/- to Rs.370/- each depending upon the quantity, fabric, quality, print designs etc.