we at SK Tshirts are into school uniform manufacturing based in Tirupur, Tamilnadu.
all kinds of school uniform tshirts can be made as per the design of the schools in cotton, poly-cotton and polyester fabrics.
round neck, collar tshirts, shorts, full pants, track pants, sports tshirts – all are made with school name , logo, team or house names printed.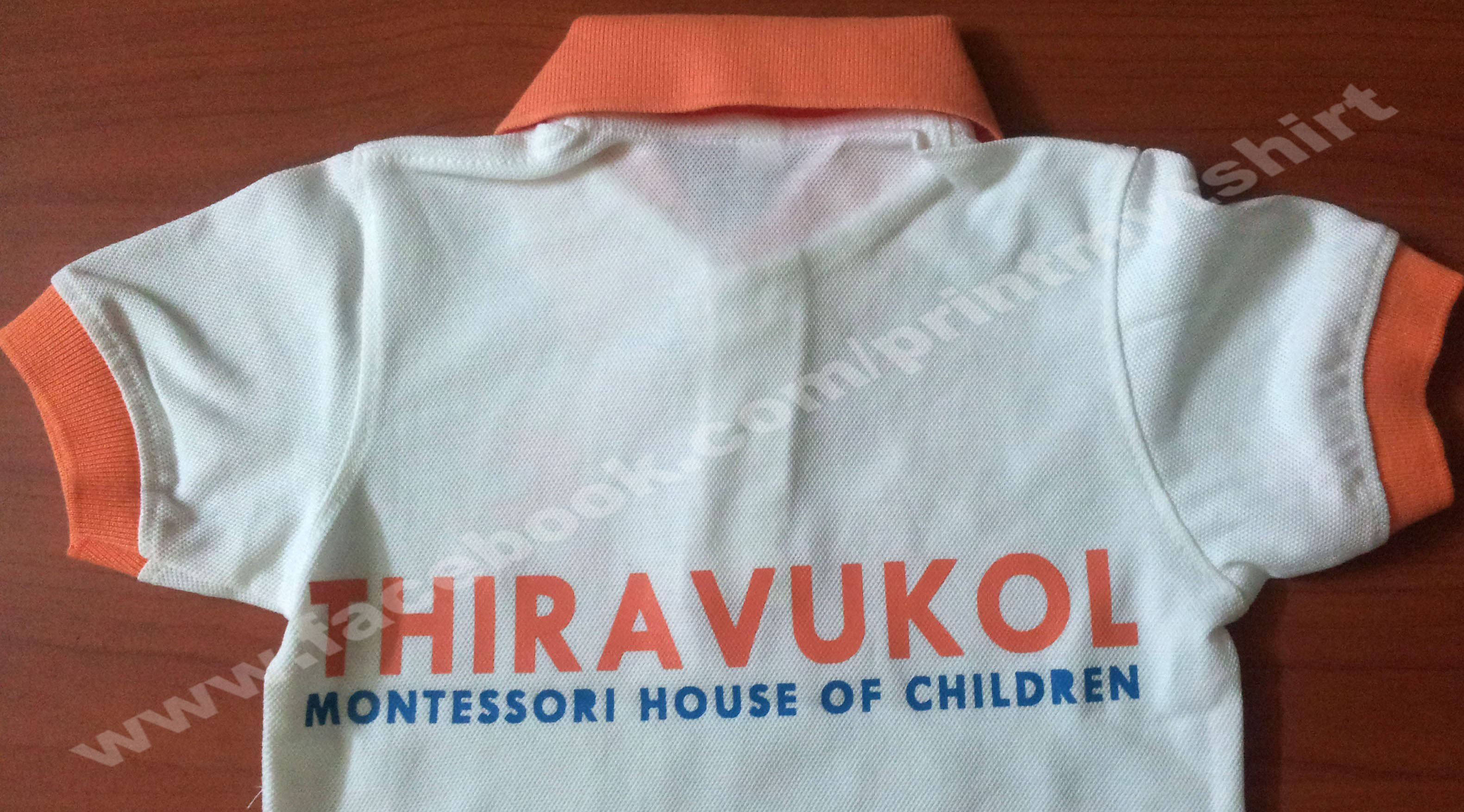 the above tshirt is made for 'Thiravukol' montessori house of children, Chennai.