We are factory uniform t-shirt manufacturer from Tirupur, Tamilnadu and delivered at Chennai, Bangalore and all over India We make all styles of factory uniform t-shirts in cotton, poly-cotton and polyester fabrics and the company logo name can be printed or embroidered in chest, sleeves and back as per the designs.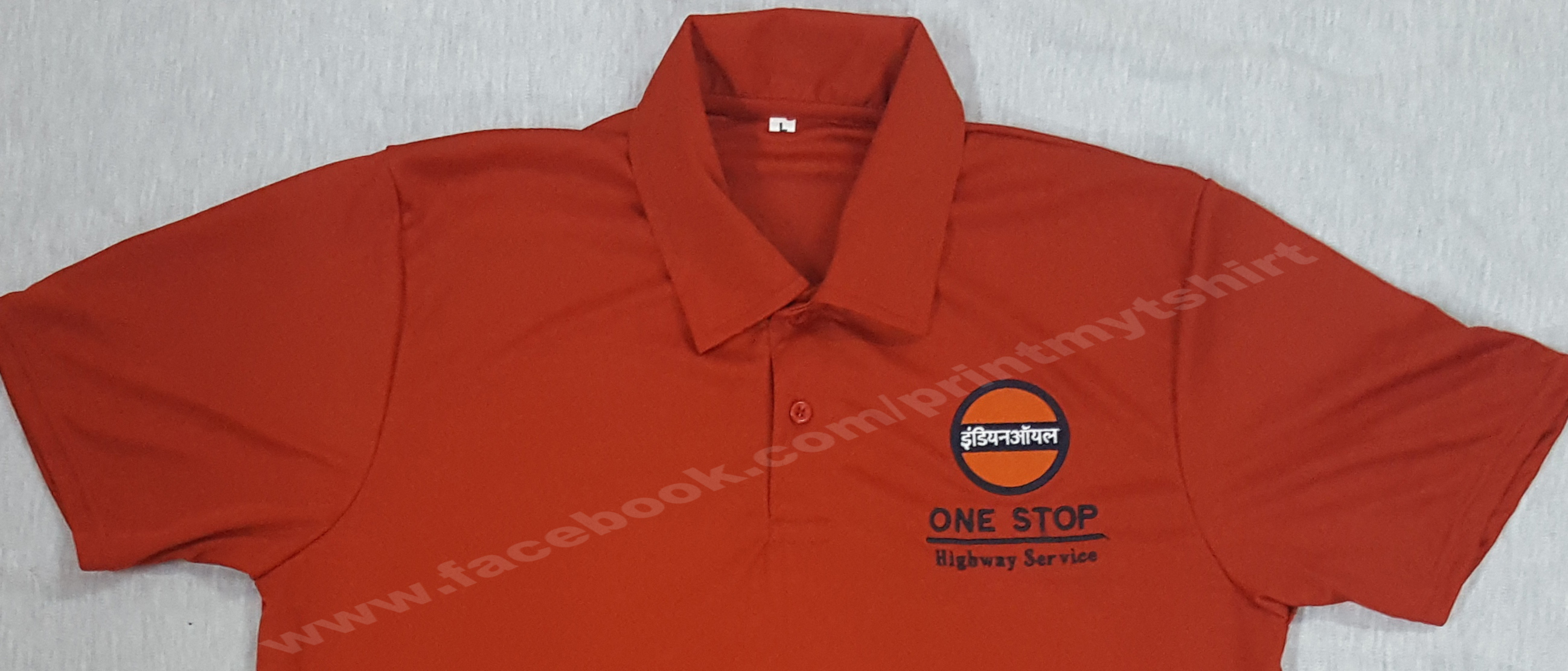 The above t-shirts were made for Indian oil petrol pump dealer in Odisha for their staff. The indian oil logo is embroidered at front chest. The t-shirt is made of polyester jersey which will be light to wear for the workers of the petrol pump.
The rate will be around Rs.150/- to 200/- each depending upon the quantity.