Sk Tshirts specialise in making Get together t shirts with printing as per your design.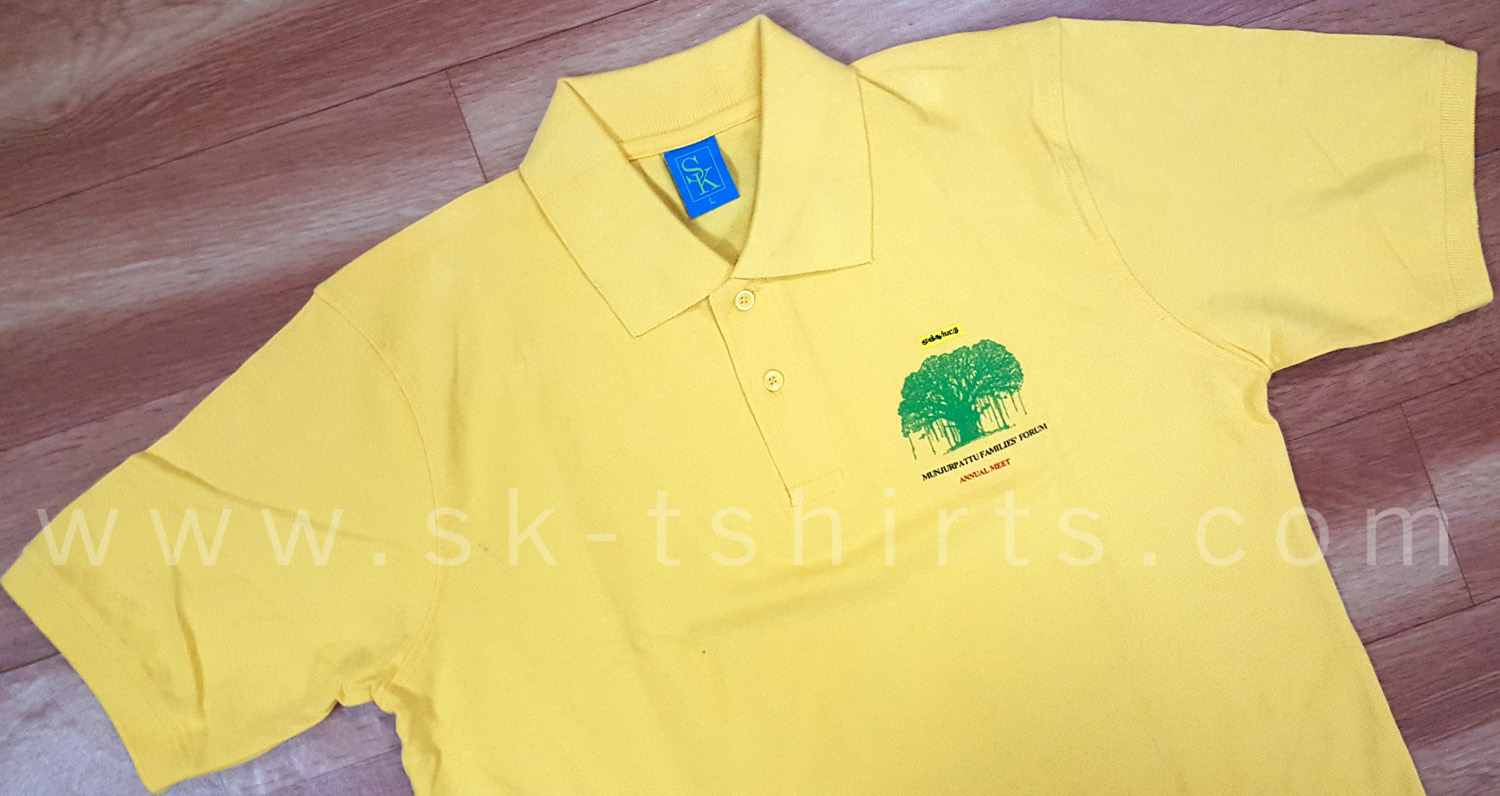 The above is made for the yearly get together of people belonging to a village called Munjurpet near Vellore in Tamilnadu.
They are made of 100% combed cotton in 240 gsm airtex matty fabric and the logo of their event is printed on the chest.
These can be delivered anywhere in India and abroad.