Modi t shirts BJP election t shirts can be made at SK Tshirts at short notice and at cheap rates direct from factory.
We specialise in making election tshirts in white and other colors with Modi photo printed on the front and party lotus symbol etc printed at the back of tshirts.
Our tshirts are made in our factory at Tirupur in Tamilnadu.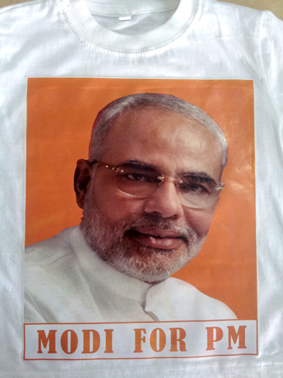 These tshirts are made in 100% cotton and also in jersey materials. The cost wuld be around Rs. 80 to 120 each depending upon the quality and quantity.