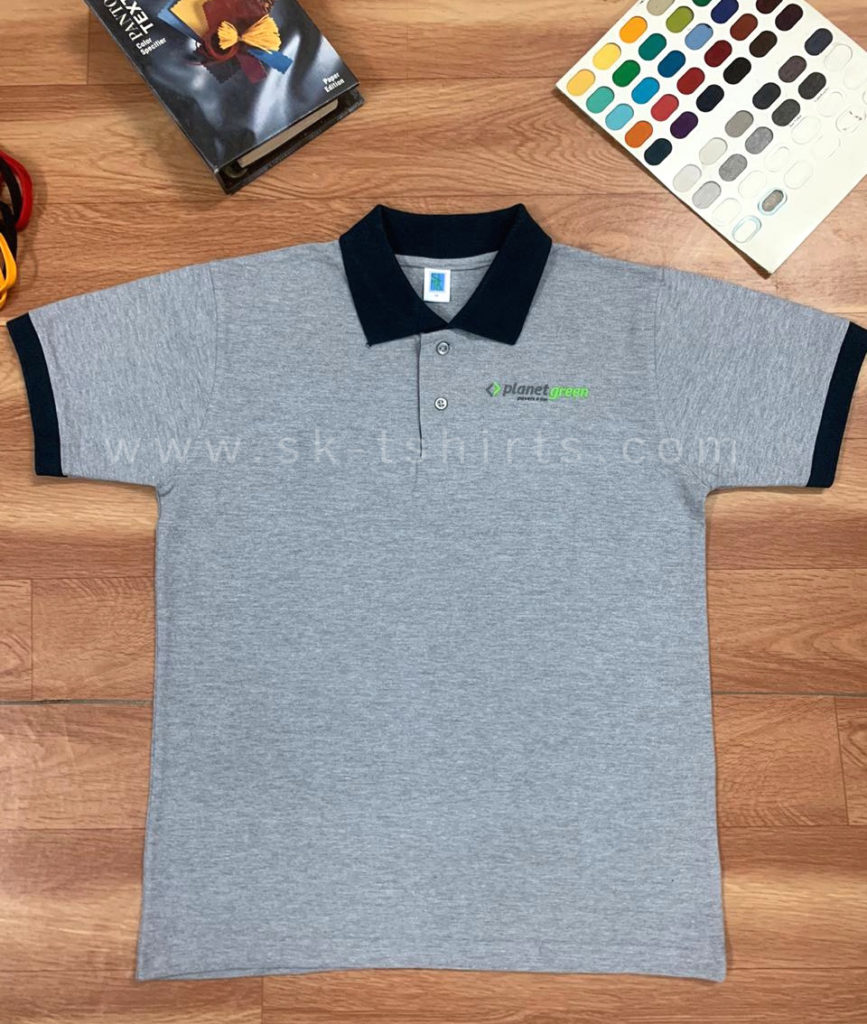 How to check the quality of t.shirts before buying?
Touch. Merely by touching the t shirt you can tell  if the quality is good or average. A good quality fabric will be soft to touch. It shouldn't feel rough to touch or too thin, it should be firm and soft at the same time. The chances are the t.shirt material will be a better quality when it's both firm and soft.
What are the various types of fabrics used in t.shirt making?
The t-shirts are made in cotton, poly-cotton, polyester and other blended fabrics. To know more about t.shirt making check SK T-shirts . They make very good quality t.shirts as per the requirements of the customer.
Where can we order good quality t-shirts in bulk?
SK Tshirts,Tirupur are into making t.shirt in all types of fabrics and designs and the custom logo can be printed or embroidered for all purposes like uniform, sales promotion etc.
Can we get different styles of collar t-shirts with custom printing?
Yes. At SK-tshirts . This attached collar tshirt in grey color was made in cotton and the logo printed for M/s.Planet Green, Pavers and Tiles Manufacturers based in Cochin . http://www.pgpavers.com . These are made as uniform for their staff and for brand promotion activities. Orange color border or tipping in collar and sleeve cuffs for that added elegance. The button placket also has orange color inside.
What about delivery at my place?
They deliver custom t-shirts at Chennai, Bangalore, all over India and export them abroad also.
What is the cost of good quality t-shirt?
The rates will be around Rs.250/- to Rs.400/- each depending upon the quantity, fabric, quality, print designs etc.
SK T-shirts are into manufacturing t.shirts for the past 26 years and any quantity from 50 pieces can be ordered with them.
SK T-Shirts have ready stock of fabric for all types of t.shirts in basic colors like white, black, navy blue, royal blue, red, maroon, grey heather, yellow, desert sand, sky blue, hunter green, aqua blue, ivory and black mélange. Other specific colors can also be supplied provided the quantity is 100 pieces or more per color and sufficient delivery time is given. The t.shirts cost will also be little higher.
Get in touch with SK T-shirts for all your customised t.shirtrequirements.
or mail: info@sk-tshirts.com / Call: 99945 55774
For more images of tshirts check our Facebook page