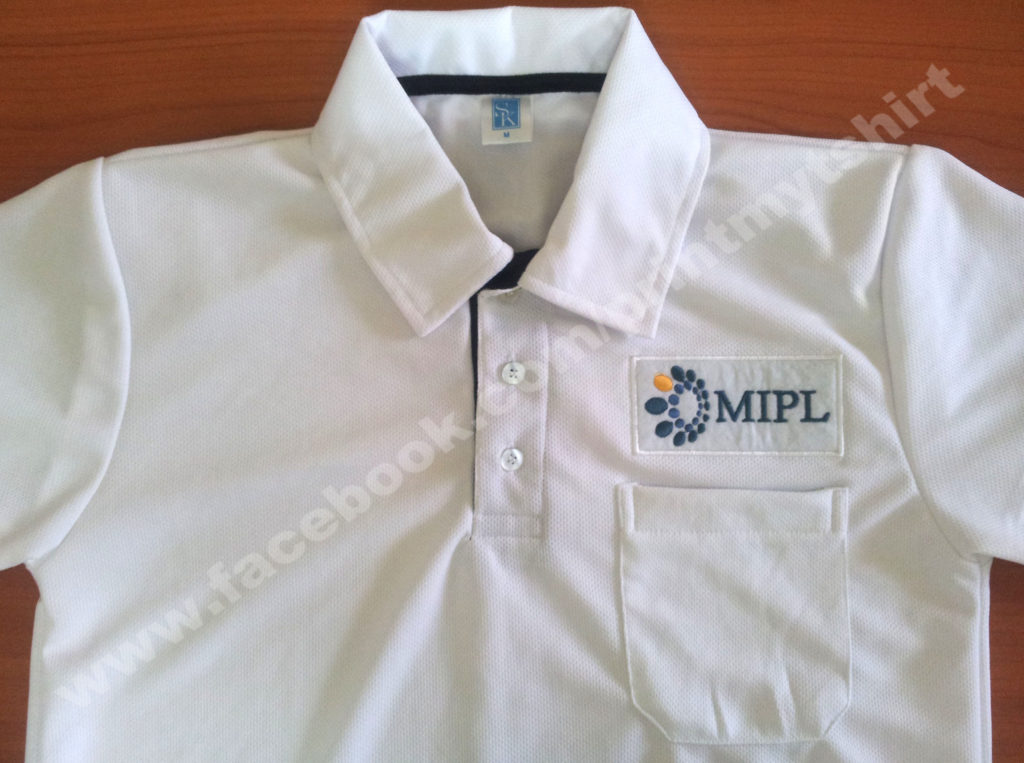 SK T-shirts,based in Tirupur, India are the best place to get staff/workers uniform t-shirts made with our logo. They deliver at all places like Goa, Chennai, Bangalore within India and exported abroad also to Muscat, Singapore,Malaysia,Dubai, Qatar, UAE etc.
They are one of the leading uniform t.shirt manufacturer for dance, sports, art and yoga classes and
All types of uniform t-shirts for all kind of businesses are made in Cotton and polyester fabrics and the company logo and name printed or embroidered as per your design.
This attached polo tshirt was made in polyester jersey fabric in white color with pocket for the Chennai office of M/s. Marlecha Interiors Pvt. Ltd. or MIPL, an innovative interior solutions provider for building spaces, offering clients one-stop, end-to-end solutions dedicated to highly specialized interiors and building infrastructure.
As they are made in our own factory at Tirupur, the rates and quality are the best in the city.
The rates will be around Rs.150/- to Rs.370/- each depending upon the quantity, fabric, quality, print designs etc.
To know more information about the polo or collar t shirts: http://sk-tshirts.com/collar.html
For more details check out our Website
and for more images of tshirts check our Facebook page
and mail to: info@sk-tshirts.com