School Uniform t.shirts made for 'Buds School for the hearing impaired' in Nilambur, Kerala.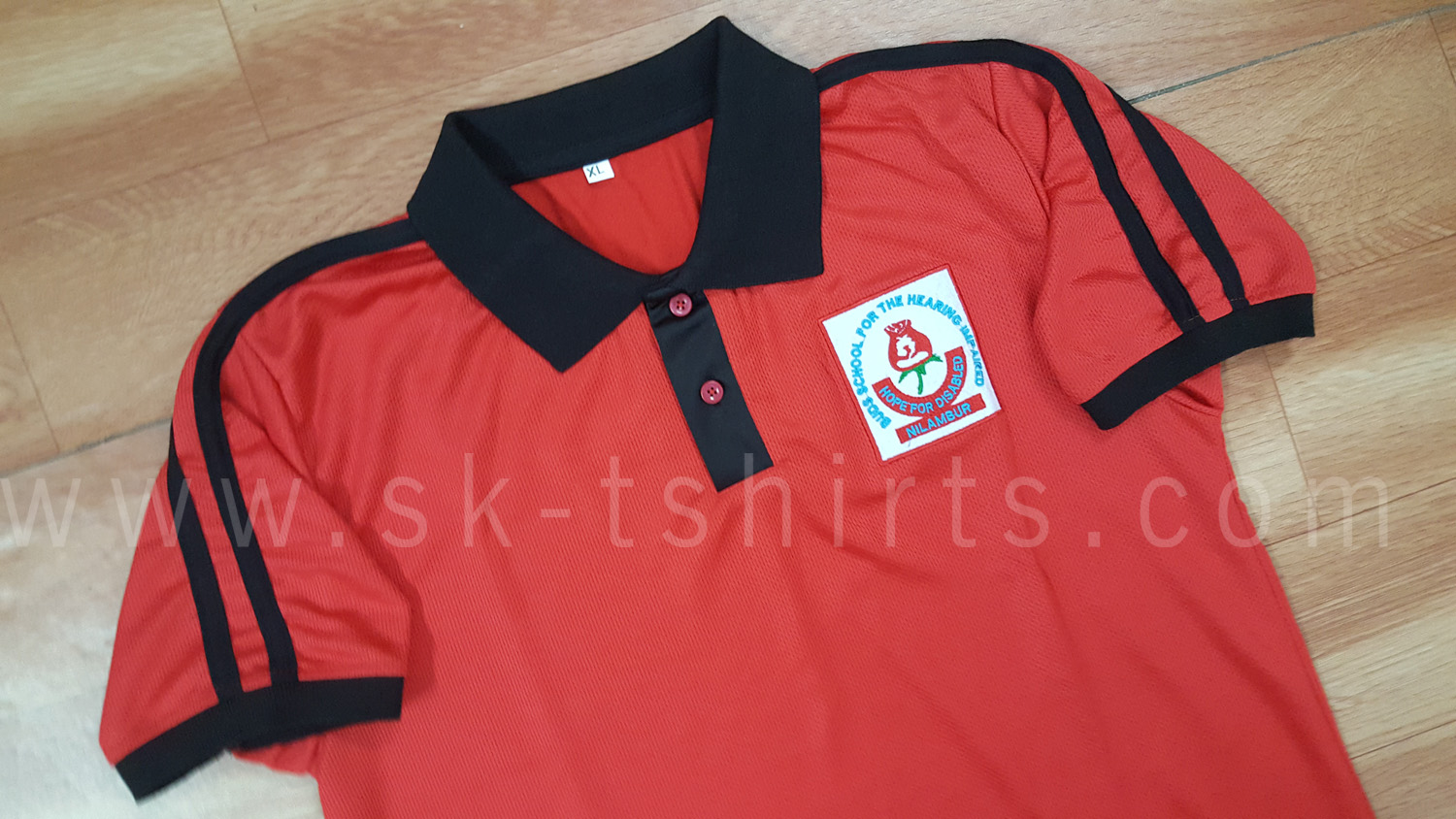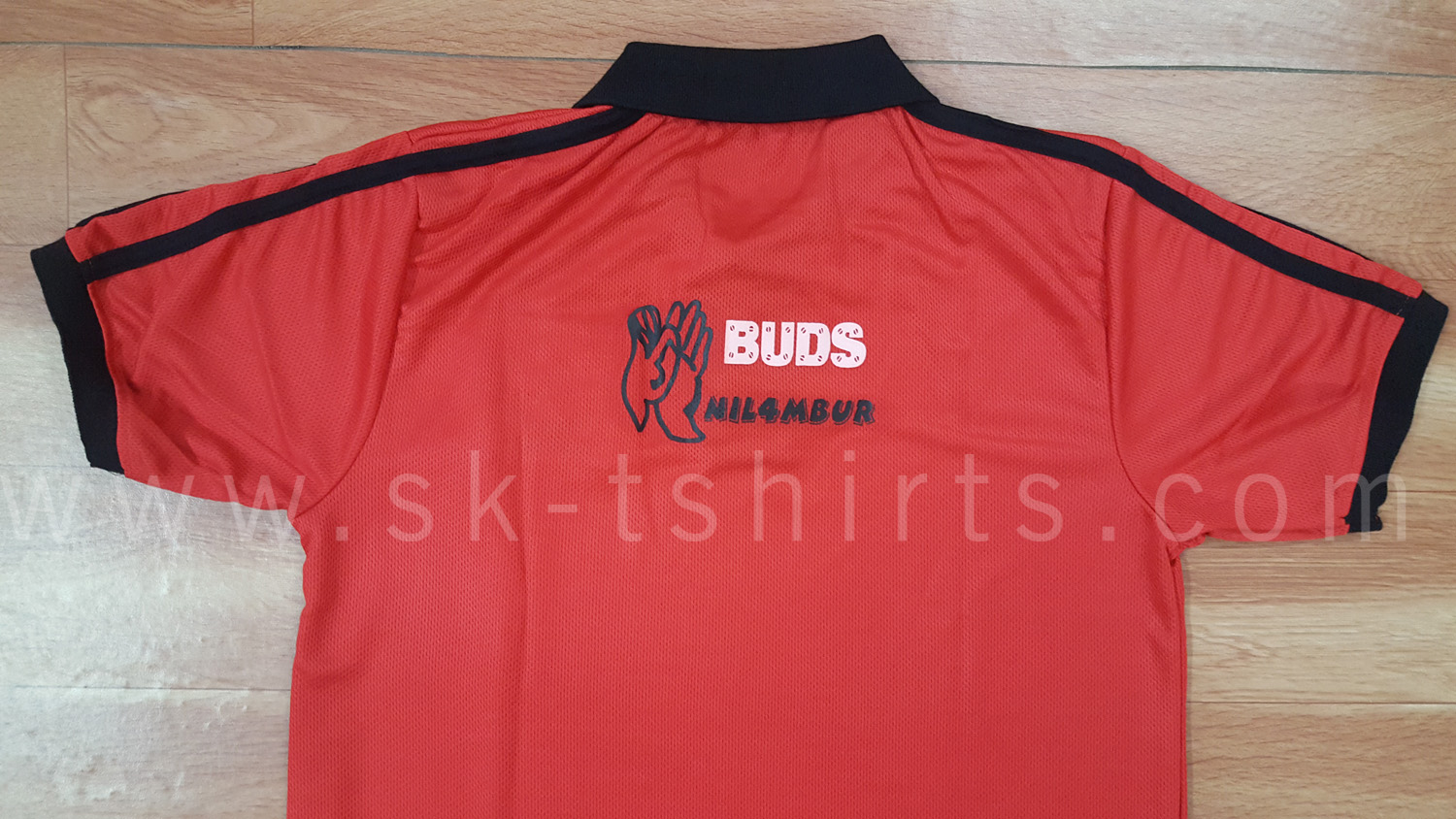 These sports t.shirts are made of polyester jersey honey comb material which is very light and comfortable for the kids.
They can play around with these t.shirts as the body sweat evaporates through the holes in the fabric leaving the tshirt always dry and airy.
The school logo was embroidered in the front and the school name printed at the backside.