Marathon run cheap jersey t-shirt manufacturer – SK Tshirts are the top manufacturer of jersey t-shirts for various sports events like sports tournaments, marathon runs, sports day functions , adventure tours etc.
They are made and delivered at Chennai, Bangalore, Hyderabad, Delhi,Mumbai, Pune, Trivandrum and all over India. We do export them also.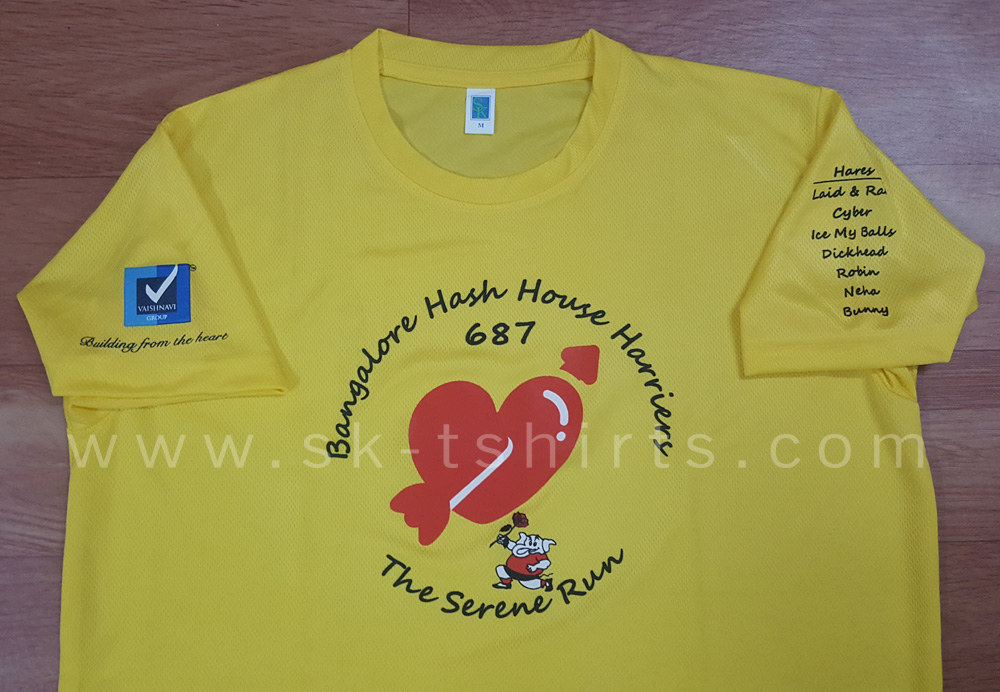 The above jersey tshirt was made for one of our regular client , a group in Bangalore called 'Bangalore Hash House Harriers' – who conduct regular runs at different locations. We make them various style tshirts in jerseys and the sponsor logos, name, event name etc are printed by plastic printing in attractive colors.
For more details check out our Website
and for more images of tshirts check our Facebook page
or mail: info@sk-tshirts.com
or Call: 99945 55774