Petrol pump workers staff t-shirts at cheap rates and good quality are manufactured by SK Tshirts at their own factory in Tirupur of Tamilnadu.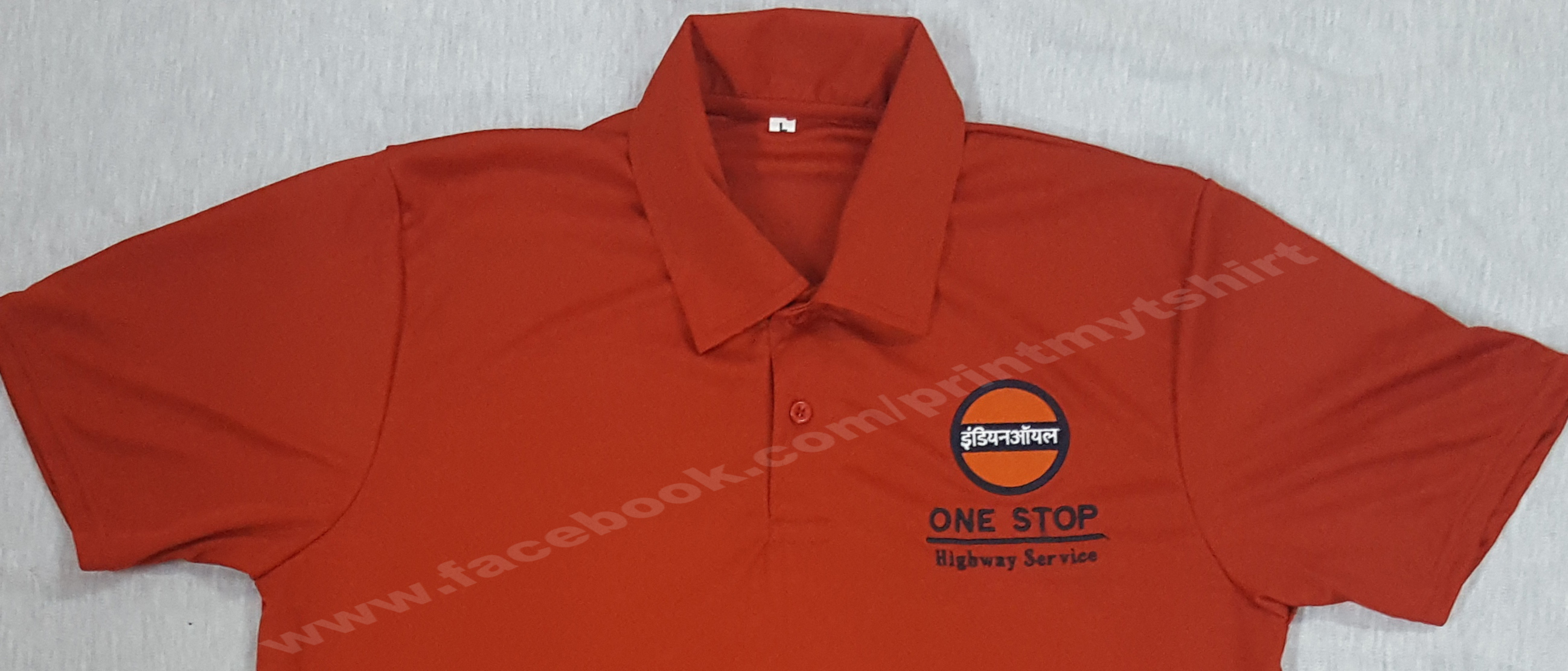 round neck tshirts and collar t.shirts with company logo printing in India
All variety uniform t-shirts are made in Cotton, poly-cotton and polyester fabrics and the company logo and name printed or embroidered as per your design.
The above tshirts were made for a petrol pump dealer in Odisha who buys regularly for their staff and as compliments to lorry and truck drivers.
T-shirts can be delivered any where in India.
The rates will be around Rs.150/- to Rs.370/- each depending upon the quantity, fabric, quality, print designs etc.