tshirt manufacturer in india
we are manufacturers of t shirts in cotton , poly-cotton and polyester.
all styles can be made and minimum order quantity is 50 pieces
the company or brand logo can be printed or embroidered on the tshirt as per your need.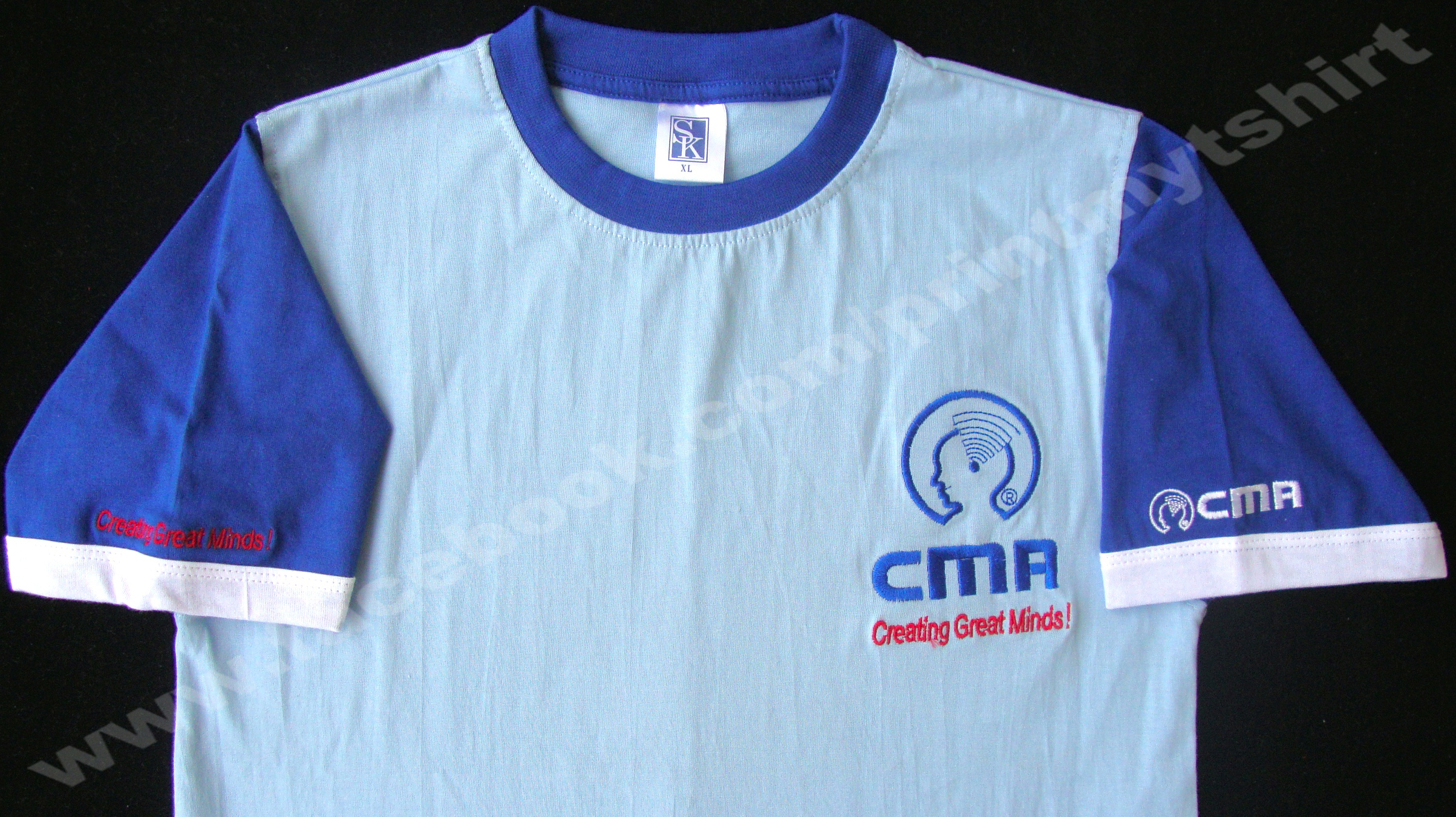 the attached t shirt is made for CMA arithmetic , Kerala for their annual children's event.