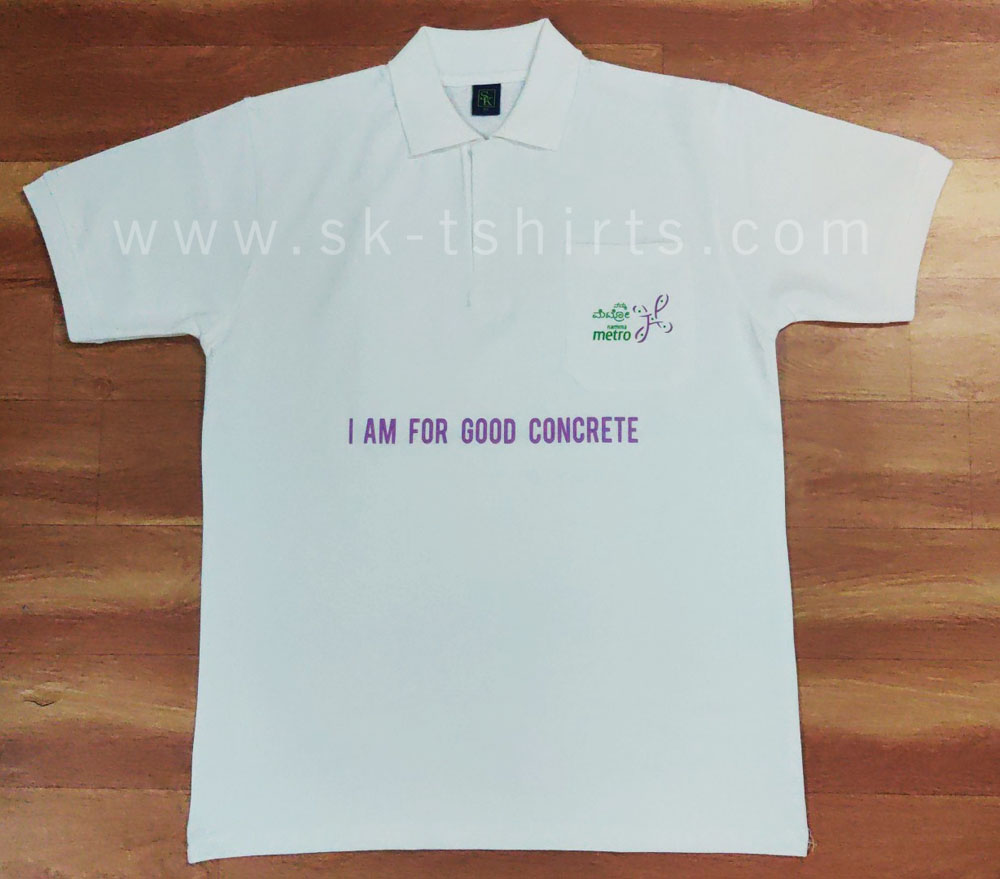 SK Tshirts based in Tirupur of Tamilnadu, are the leading manufacturers of corporate, Uniforms t-shirts, alumni reunion t-shirts, Sale promotion t-shirts, get together (GTG) t-shirts, .
They make custom tshirts and deliver all over India and abroad.
The above white polo t-shirts were made for 'Namma Metro' Bangalore, also known as Bangalore Metro or Bengaluru Metro, which is a rapid transit system serving the city of Bangalore. The logo has been printed on the pocket and the matter of the sponsor is printed in the centre.
All styles of tshirts like polo tshirt as shown above or round neck tshirts can be made as per the requirement of the group. Meet name, logo,names etc can be printed or embroidered as per the design.
The price range varies from Rs.150/- each to Rs.300/- each depending upon the fabric, style and printing work.
For details please mail: info@sk-tshirts.com
or Call: 99945 55774