We are 220 gsm cotton polo tshirts manufacturer in all colors and styles.
Our state of the art factory is situated in Tirupur in Tamilnadu and our production capacity is 1000 pieces per day.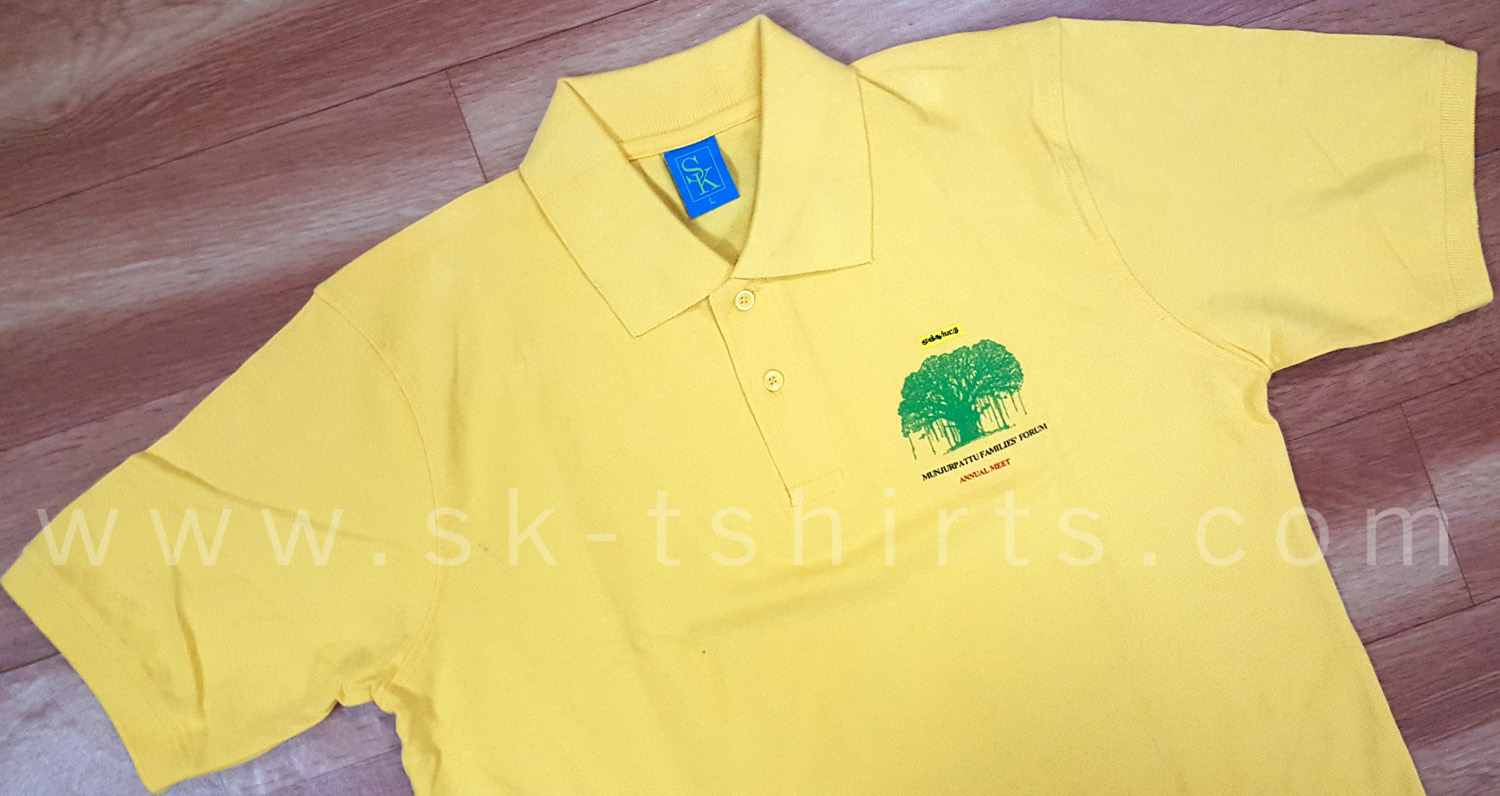 The company logo and name etc can be printed on the tshirt as per the requirement of the customer.
The above 220 gsm polo tshirt in cotton in yellow color is made for a village community get-together.